Meet Our Principal
Tena Koutou Tena Koutou Tena Koutou Katoa
He mihi nui ki a koutou katoa
Warm greeting to all of you and especially to those of you who are part of the wider community of Raglan Area School, present, past, and future.
My name is Malcolm and I grew up in Howick when it was a small village, attending Pakuranga College before heading to Training College and Auckland University. From there my first teaching position was in Waiau College, Tuatapere, Southland where I first met Marian. We shifted to Ohura and I taught at Ohura Area School for several years before moving north again. I have lived and worked for half of my life, this coming year, in Raglan and at Raglan Area School. In those 30 years I have seen very many young people enjoy the unique character and very special relationships developed and nurtured at this school.
Marian and I have six sons and a daughter all of whom consider Raglan to be home and who have enjoyed their learning at Raglan Area School. We are active members the Catholic faith community, and I am passionate about working with wood. I have very recently graduated with a bachelor of Maori Visual Arts specialising in Whakairo Rakau. I have several classic motorcycles, all early Triumphs, and I enjoy restorations and reading.
I was trained in Music and English (Secondary) though I taught homeroom classes from year 6 to 9 and many years of technology, graphic design and mathematics. Teaching is both an art and a science, it required huge energy and empathy, I enjoyed my years teaching and I still take some classes which provide me great pleasure . My foundation philosophies lie in engaging young people in the joy of life and learning. Very obviously academic achievement and credibility are hugely important and our primary focus is on learning, however it begins and flourishes in nurturing relationships and valuing all.
I am often challenged by the institutions that we have historically developed. I see that they do not always create spaces for individuals to grow and flourish. Celia Lashlie spoke of our responsibility to 'discover the child' rather than to mould them to some purpose of our own both as parents and as teachers. All are welcome here; inclusion is not always easy and the essence of it lies in the acknowledged worth of every individual. As principal my key role is to advocate for our youth, their right to be safe, joyful, and in secure relationships that allow them to grow and excel.
I am proud to be a New Zealander  knowing we hold a truly unique place in the world. Our influence across the world is extra-ordinary, whether that be in sport, in peace keeping, or in numerous fields of endeavour. As a nation we can be a blessing to the world. Our bi-culturalism is to potentially be celebrated. The greatest challenge is for us, and especially pakeha, to re-learn our histories so that we might celebrate our opportunities as a treaty nation, in truth and in justice. Ngatiwai Kaumatua, Hori Parata said "we weren't Maori when we came to Aotearoa, we were Polynesian. The land made us Maori, we became tangata whenua through long engagement with this place. That is a journey we can all take, so that we become 'of the land', not just in it." This requires us to not only to continually respect and care for our inheritance but to pass it on to our youth in better shape, it requires us to acknowledge the foundational relationships of land and peoples, including the rights of those that are indigenous. Our youth must have the opportunities to become remarkable as individuals and as a nation. They need to be confidently founded in place, time, whanau and community in order to excel across the world.
Nga mihi
Malcolm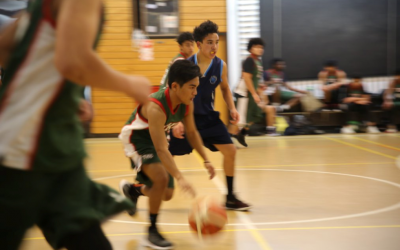 Tena koe te whanau o Te Kura a Rohe o Whaingaroa We are delighted to have appointed Kahurangi Whitiora to our Roopu from the beginning of term 3. Kahu is well known to us, she was in the local Kohanga Reo, was a student in Te Roopu Aroha Ki Te Reo, went to Nga Taiatea...