Our Student Leaders
The RAS Student Leadership Team is currently in the selection process.  As soon as the Team has been selected, we will upload their details.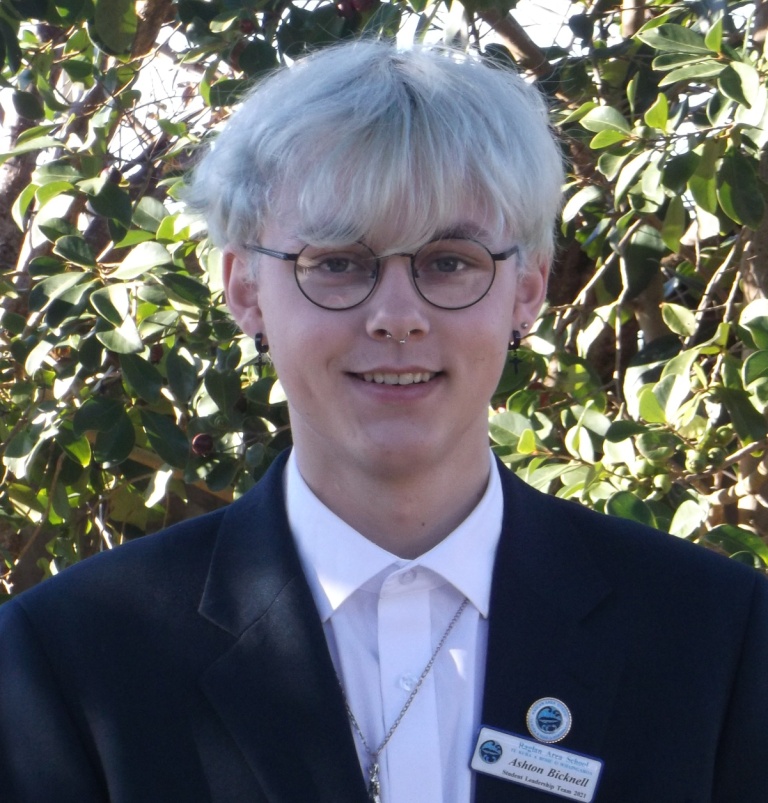 Ashton Bicknell
Student Leadership Team
Kia Ora Whanau, my name is Ashton Bicknell and I am the mental health leader for our school this year. I have attended Te Kura A Rohe O Whaingaroa for most of my schooling life. I bring a strong, steady thought process to the table when it comes to talking about important matters involving our Kura and the changes that it is going through at the present. My strengths include keeping my mind in the game, putting ideas and questions out there that really challenge your thinking, and commitment. I have been involved with various school kaupapa, including SADD, the development of the school mission statement, and organizing school discos. I want to help bring pride and joy to our school name and hope to be able to make a difference that will go down in our Kura's history book.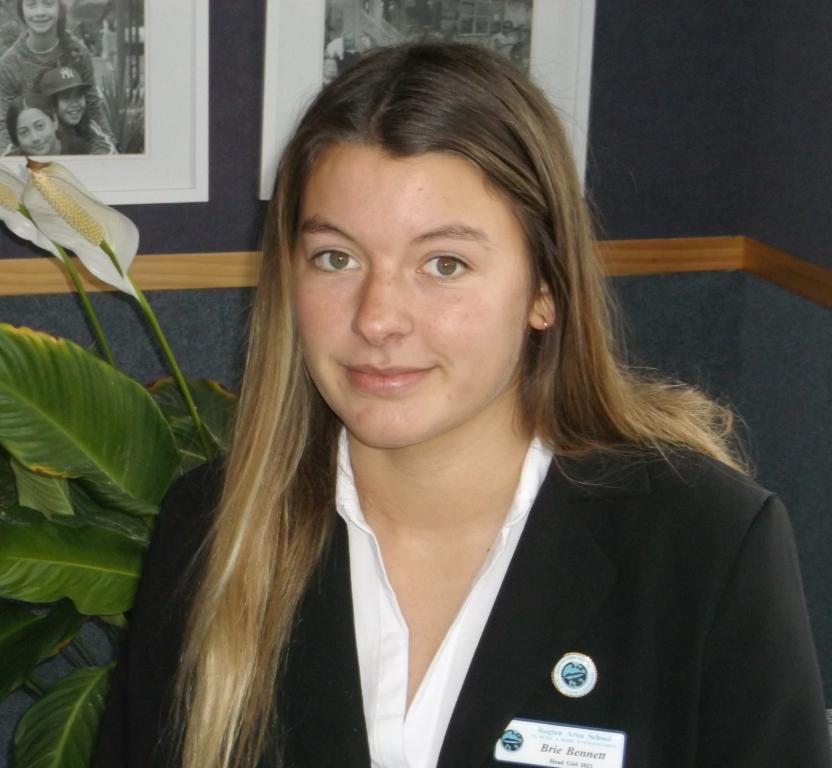 Brie Bennett
Head Girl
Ko Brie Bennett toku ingoa. As the Head Girl of Raglan Area School I would like to make a positive impact on our school/community. Being able to help enhance the school and make it an even more enjoyable place for kids to attend would bring me joy as I know when I was little, the head students and leaders of the school did the same for me. I've attended Raglan Area School since I was 5 years young and have loved it so much that I have never left. I love being a part of this Kura, being a small school you get to know all the humbling and lovely staff and students, as well as create unique bonds that you may not receive in a larger school. That I feel is what makes Raglan Area School so special, as well as being in a beautiful place like Whaingaroa.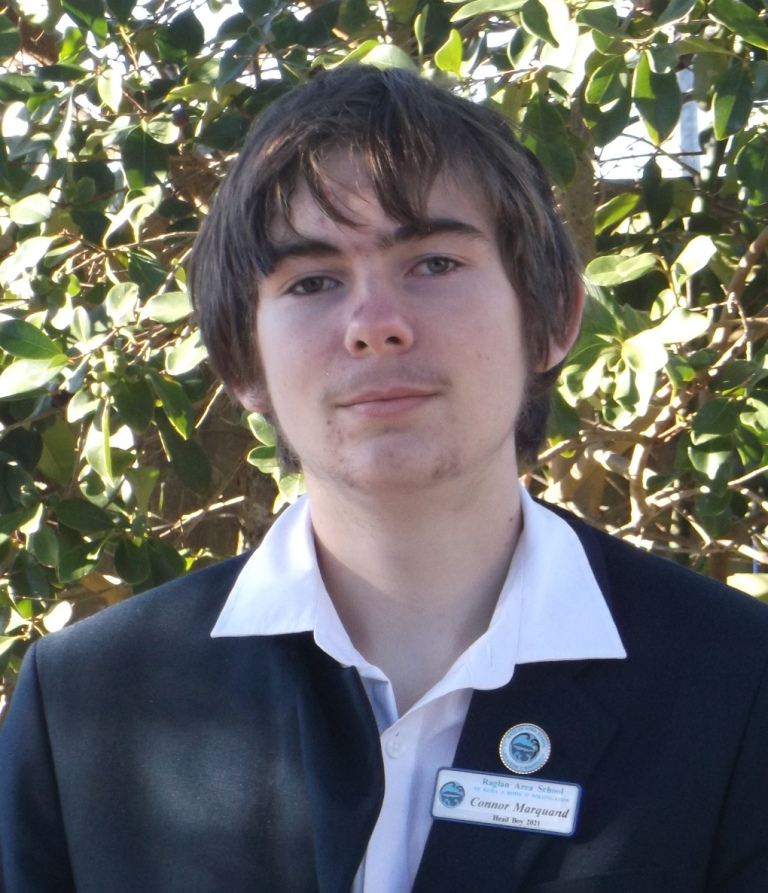 Connor Marquand
Head Boy
In my time at Raglan Area School, I have had many unique experiences that I believe have helped me gain the skills needed to be an effective leader. I have had a great interest in acting, and have participated in many plays both in and out of the school curriculum. I think that this hands-on experience has given me problem-solving and teamwork skills that will be useful for my position as Head Boy. I think that these experiences would give me a unique perspective in a leadership position. I look forward to the opportunity to lead the school in this new year, and I will do my best to uphold the values and make the school even better.
Connor
Leila-Rose Skeates
Student Leadership Team
My name is Leila-Rose Skeates and I'm the arts leader on the leadership team.
I've been at Raglan Area School since the age of 5, and during my time at school I've always been interested and involved in the arts.
Throughout the years I have been in a substantial amount of the arts classes and currently in my final year I'm taking five of the arts as subjects. I am very passionate about all of the arts and see them being my future career.
Over these last 12 almost 13 years I've always had a positive view on school and how this environment has helped me grow into the person I am today. So before I leave I would love to help turn it into an even better creative, optimistic, expressive, environment for the next generation and future students of our school.
As the arts student leader on the leadership team, it allows me to offer a creative optimistic viewpoint on the school and local environment that we are in, and use that to help encourage others to stay positive in tough situations which we all go through.
Sienna Harding
Student Leadership Team
My name is Sienna Harding and I am the sports representative of the student leadership team. While at Raglan Area, I have been involved with many sports such as mini ball, basketball, volleyball and learned to surf by joining the seadogs in year eight. I have gathered leadership skills from coaching mini ball, going to leadership conventions, and coaching an under 13's soccer team for the Raglan Soccer Club. I have also been a lifeguard at Raglan Surf Lifesaving Club for two seasons and I have been awarded Rookie of the Year. I am very enthusiastic about sport and I try my best in every activity I do, including academic subjects. As a member of the student leadership team I am not afraid to provide input; I'm very open-minded so I will listen to all students' thoughts and ideas, implementing new strategies in the sports department at RAS. At this stage my future plans are not set in stone, however I am keen to pursue the following pathways: gaining and completing an electrical apprenticeship, joining the New Zealand Air Force and (hopefully) travelling the world – after covid of course.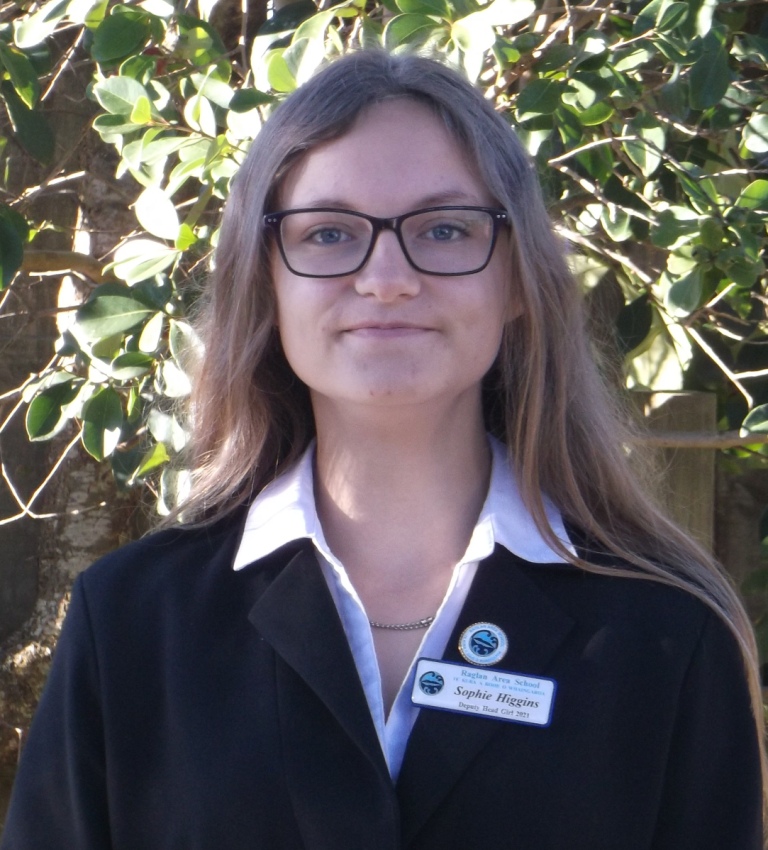 Sophie Higgins
Student Leadership Team
Hi! My name is Sophie and I am the Deputy Head Girl 2021 at Raglan Area. As deputy head girl, I'd like to work with and support our school and leadership team as a part of our students voice, and to implement and be part of positive changes made this year. I'd also like to personally challenge myself and develop my leadership skills by stepping into a leadership role, and I hope to gain some useful experience by working with other student leaders. I am passionate about and enjoy learning academically, I have maintained high grades in all of my subjects – last year gaining NCEA Level 1 Excellence endorsement and a merit endorsement in my core subjects. I believe that this is useful in helping to guide and support students through their learning journey, and I look forward to working with our school and leadership team this year 🙂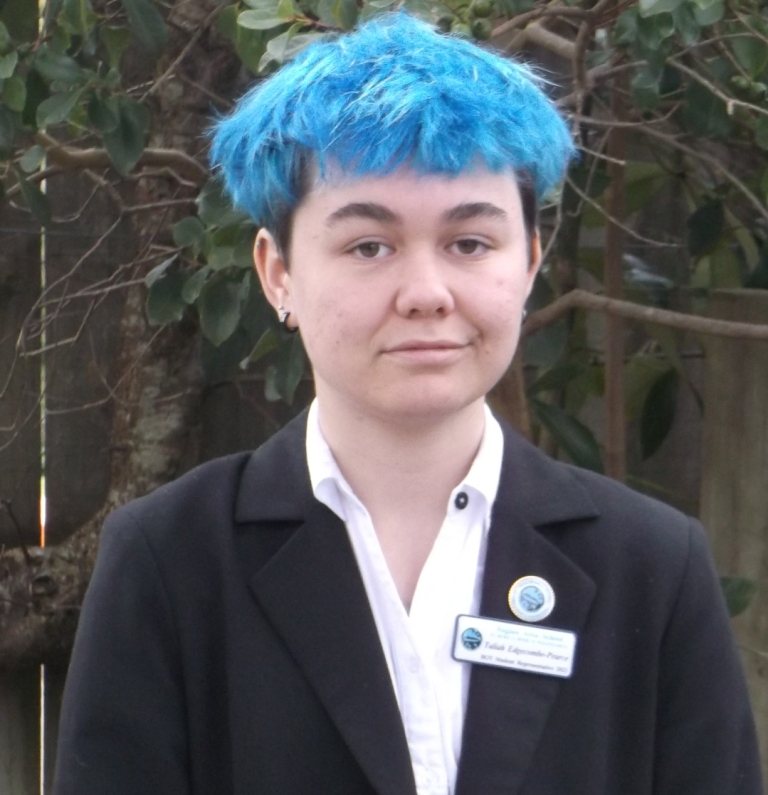 Taliah Edgecombe-Pearse
Board of Trustees Student Representative
I am the Student Representative for the RAS Board of Trustees. I moved into Whaingaroa three years ago and have since made wonderful friends within the community. Whaingaroa is a lovely little beach town and I thoroughly enjoy every moment I get to spend in it.
I've spent a lot of my life moving around beautiful Aotearoa and consequently I have been to quite a few different schools around the country. This experience has helped me gain insight into the functionality of schools within Aotearoa. Hopefully, I can use this insight to see the areas within Raglan Area School that need improvement for the better of the students, and the bits and positive pieces that help keep the school and community as admirable as it is. I want to use my role and voice on the board to help make decisions that push the school forward towards a better future for students (: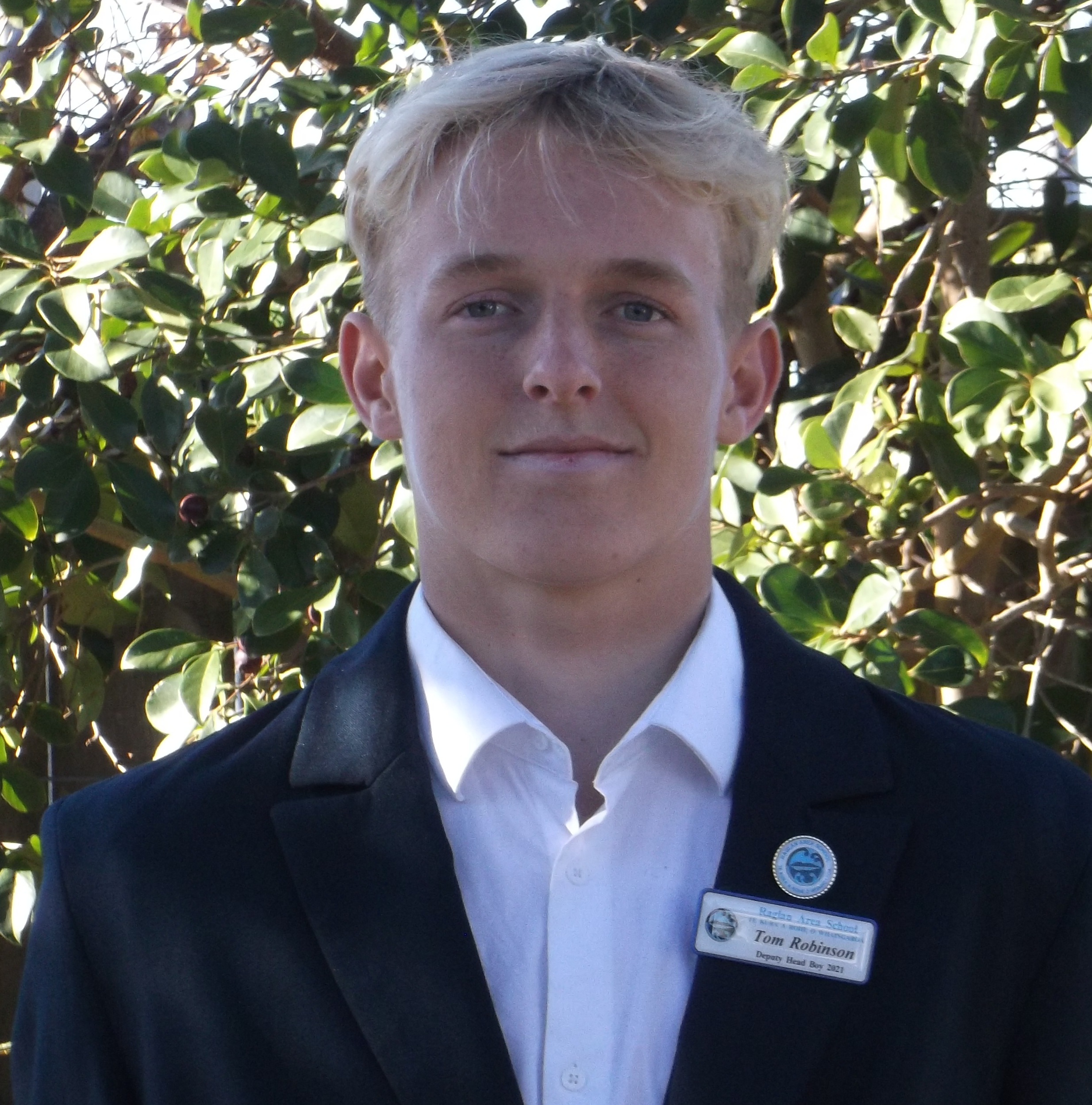 Tom Robinson
Student Leadership Team
Kia Ora, my name is Tom Robinson and I am the Deputy Head boy of Raglan Area School for 2021. 
I am currently in my third year of attending the Raglan Surfing Academy and I love it here. When I first moved to Raglan, I had come from a big school with a variety of ethnicities, so I did wonder how I would fit in and build relationships with people I had never met before. Two years down the track I came to the realisation that the biggest appreciation I have for Raglan Area School is how friendly, and open minded the students and staff are towards their peers. I have built strong friendships with people who have the same passion as myself in the line of surfing, however, the values that the students at this school hold made it just as easy for me to build friendships with peers who have very different passions and beliefs. 
The welcome into the RAS Whanau made me feel instantly comfortable being myself around other fellow students. It is this environment that gave me the confidence to apply for a student leadership position. My goal as a leader would be to consistently hold the values of empathy, integrity and kindness to drive the students of the school to be the best they can be, in and out of the classroom.
Nga mihi nui,
Tom 🙂