Every state school in New Zealand has a Board of Trustees usually made up of elected parent representatives, the Principal as the boards Chief executive, an elected staff representative, an elected student representative if the school has secondary students and co-opted trustees.
Boards of Trustees are accountable to whanau, local communities, the Minister of Education and the Ministry of Education and other agencies for their actions and performance. This accountability explains why the Educational Review Team (ERO) report to the board with regard to the progress of the school. Read our ERO Reports.
The board is responsible for school strategic and policy direction, ensuring student safety, quality education for students, and for overseeing management of curriculum, staff, property, finances and administration and also for the monitoring and reviewing against targets to inform planning.
We have a very active and engaged Board of Trustees that is representative of our community. We have one co-opted member who represents and liaises with local Hapu and Iwi.
Follow this link to view a copy of our 2017 School Charter.
Board of Trustees Minutes of Meetings
Our Current Board Members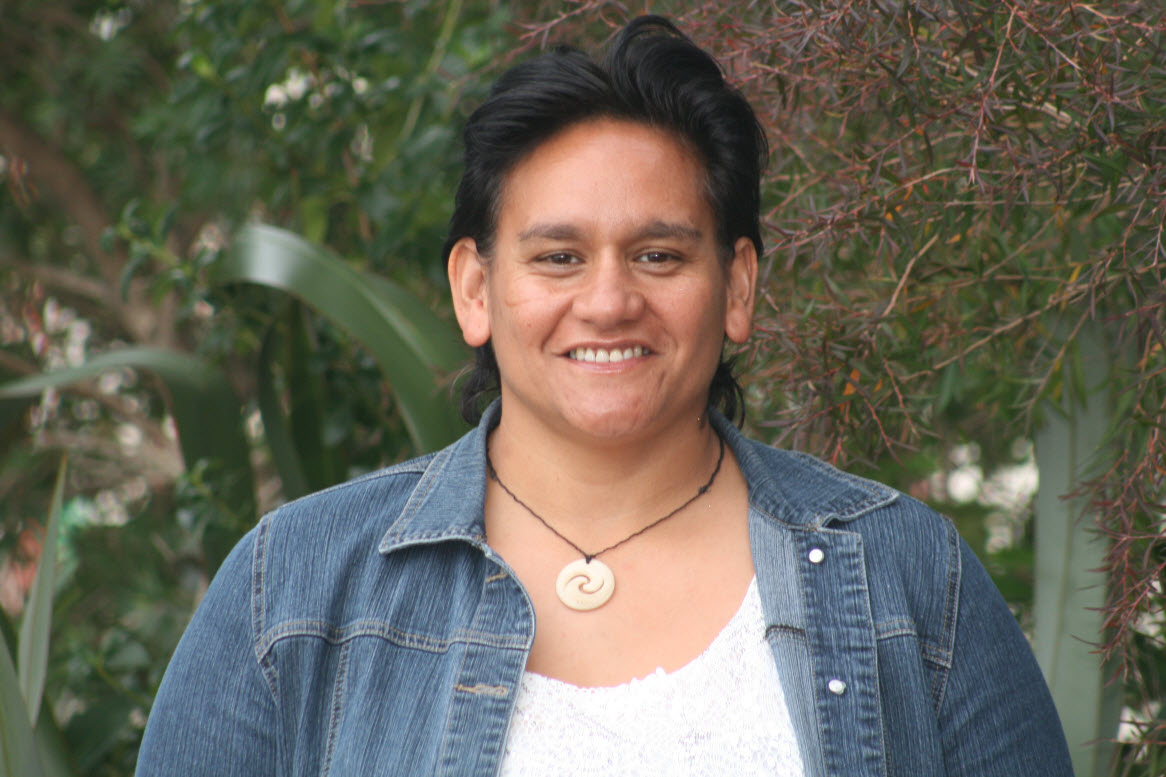 Mel Brydon
Chair
Ko Te Arawa te Iwi, Ko Ngati Pikiao te Hāpu Nō Rotorua ahau Kei Whaingaroa tōku kainga Ko Mel Brydon tōku ingoa Kia Ora Koutou– My name is Mel Brydon and am privileged to be part of the Raglan Area School Board of Trustees. I attended this kura for four years in the senior school and upon finishing returned to Rotorua to work and study.  I spent over a decade working within a national organisation running youth education and employment programmes.  I was in management roles for over half this time developing a strong background in finance, accounting, human resources, health & safety, computing and business admin. My family and I then decided to return to Raglan and have been part of this community now for over 12 years.  I have two beautiful boys attending Raglan Area School.  I love working at the local Kindergarten, a job I have been doing for some time now.  It's a blessing of our small community to have the opportunity to develop and continue the relationships and friendships with our tamariki and their whanau.  I'm currently President of the Raglan Swimming Club, a charitable organisation with a philosophy that I'm very passionate about also. This is my first term on the Board of Trustees.  I find this position intensely rewarding.  I'm very passionate about our young people, our school and our community and hope to create a variety of opportunities through a variety of learning mediums – whether that is sport, outdoor recreation or through music, arts or drama in addition to the curriculum learning that takes place. I want our young people to be safe, to be happy, to learn and be educated, to achieve, to experience and celebrate successes, to be all they can be to live the best life possible.
Chris Banks
Parent Representative
Kia ora e te whanau o Whaingaroa
Greetings to my extended school community and whanau. My name is Chris Banks, I'm married to Arna Rose Solomon-Banks.  Weh have had many nephews and nieces enjoy their school years at Raglan Area School alongside our 3 children, Charlie, Kimihia and Coco, who is currently in Year 3 at Raglan Area School. I have been a member, and supporter, of a number of community and sports organisations over he 40 years I have been living here in Raglan.  I am an experience BoT member, having served and been a co-opted board member at Raglan Area School BoT 1995-97
My primary focus for standing as your BoT parent representative is to potentiate and accelerate the equitable learning opportunities for all our students.The strengths i will bring to our school community include:
A commitment to the physical and emotional safety and well being of staff and students.
Whakawhanaungatanga, building the capacity for meaningful community relationships and networking.
Acknowledgement and reinforcement of mana whenua, tikanga me te reo Maori, and pride in our bi-cultural heritage and leadership.
A well researched understanding of the current and future shape of the NZ education system particularly eLearning and the development of the Communities of Learning.
Acknowledgement of the in ceasing multi-cultural landscape of Whaingaroa.
Representing and serving parent voice and values.
Ongoing support and professional growth to support our wonderful teaching team.
A passion to pursue excellent outcomes for all students.
We chose Raglan Area School to be the foundations for our children's education.  We believe in our community!  I stood for election as a member of the Raglan Area School BoT because I believe in our children and our community!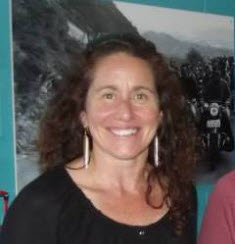 Lisa Thomson
Parent Representative
Kia ora koutou,
I feel privileged to live and work in Whaingaroa/Raglan, bringing up my children here and being actively involved in our diverse community.  I feel very connected to the school, I am on the Raglan Swimming Club committee, which works in partnership with the school to provide swimming lessons to our community.  I currently co-manage the schools' soccer team, which is a lot of fun, my daughter, Charlie, is in Year 10, and my son Karewa is lucky enough to play for the school soccer team this year, I also attended Raglan as a high school student.  I am also a member of the Raglan Community Board and am on the Board of the Raglan Chamber of Commerce.
I feel very passionate about our community, I believe that our rangatahi are incredibly special and it would be a privilege to work within the school on the Board of Trustees.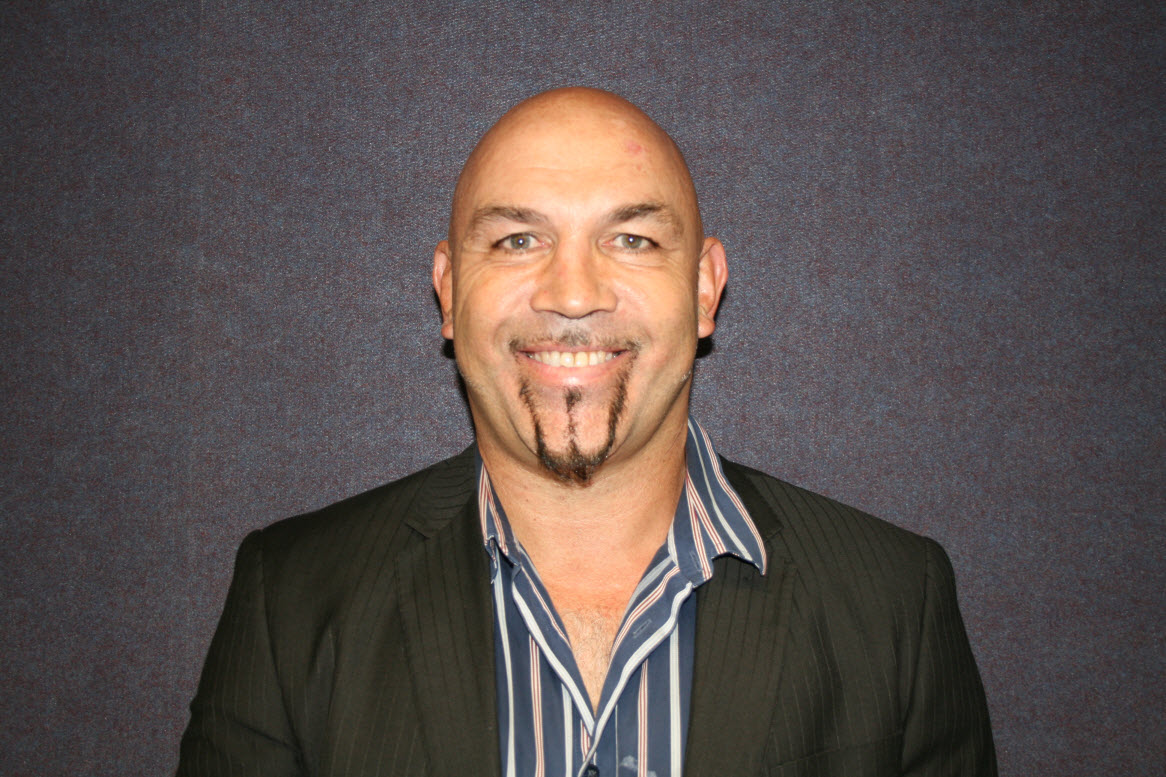 Rhys Ellison
Parent Representative
I was born in Raglan and attended Raglan Area School until the age of 13.
After High School I attended Otago and Waikato Universities, was admitted as a Barrister and Solicitor in 1994 and have practiced law for almost 20 years in both New Zealand and Ireland.
Rugby has also been a big part of my life having played 60 games for Otago, over 90 games for Waikato, winning the Ranfurly Shield and National Championship, and defeating teams like the British Lions and Australia. I also played for NZ Secondary Schools, NZ Colts, NZ Universities, NZ Maoris, in three All Black Trials, and played professionally in Japan and for the Irish province of Munster.
I have two sons attending Raglan Area School, aged 11 and 7 and come from a multicultural/country background. My wife is from Ireland and I have both NZ and Irish citizenship. My father whakapapa's to Ngai Tahu, Taranaki, and Ngati Porou, and my mother to Te Arawa, Tuwharetoa, and Ngati Raukawa. There is also a dash of English, Scottish and French thrown into my genetic makeup.
Education is one of the key ingredients to the person I am today. I always had big footprints to follow: My Great Uncle Tom was the first All Black Captain, and the first Maori to graduate with a Law degree from a New Zealand University. My Grandfather was the 4th Maori to graduate from University with a Medical Degree and my father practiced medicine in Raglan for 46 years.
I am passionate about our children getting a good education. I hope to help this school produce good well rounded young adults who will contribute to the community, and make footprints for themselves, and I look forward to being part of the Board on the next part of this journey.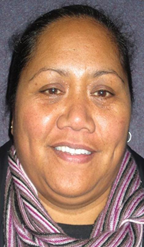 Makere Ranga
Marae Representative
Makere Ranga is of Ngati Patupō descent; Kāwhia tai, Kāwhia kai, Kāwhia tāngata! Makere is a committed parent and whānau member of Te Rōpū Aroha ki te Reo, and a consistent presence and support, alongside members of her well known extended whānau, at all of the events & activities at Kura and in the wider community of Whaingaroa that help strengthen and grow the educational equity of Māori tamariki & whānau in Whaingaroa. She brings to the Board her aspirations for Māori whānau and community as a whole. That their tamariki will receive the education that supports their cultural, spiritual, physical and intellectual growth invested in the belief  in the deep potential of their whakapapa inheritance and the unique opportunity of an education within this community of Whaingaroa in Te Tai Hauāuru.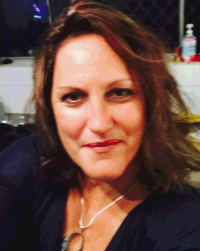 Cindy Tedeschi
Parent Representative
I am a secondary teacher with 22 years teaching experience.  I have in the last few years attained a Post Graduate and Masters of Education in Gifted and Talented studies.  I have taught in the areas of Media and English.
I am passionate about teaching and giving our children the best opportunities to develop their talents and realise their potential.  As a young child growing up, I had many dreams about where my life would take me.  In Raglan the students here are so lucky to have so many talented teachers and mentors to guide them.
Raglan has the potential to be a great school and offer many unique learning experiences for your children and one day their children.  I would like too ensure that Raglan Area School has the ability to grow and develop further.
I bring with me, years experience as a teacher, I understand how schools run and have sat on many committees.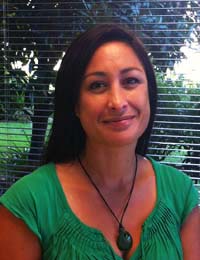 Tara Wrigley
Co-opted Member
I've lived in Raglan for about 8 years now and have a supportive partner and 3 children. 2 boys; Tawhia (11) and Sylvan (9) who are both at Raglan Area School and a little girl Ines who is 4. When it came time to decide which school to send my kids to and while I knew I had a choice, I wanted to support our local school because I believe that the more families who support the school, the better the school will be which is great for the students but also makes our community stronger.
There are so many unique things about our school; it's amazing location, the fact that it caters from Years 1 through to 13, the school's strong bicultural identity, and the fact that we don't discriminate based on how smart you are, or how good at sports you are, or on how wealthy you are.There is much to celebrate and much of the time we don't get to hear about all these things. I want to help change that.
I'm so excited by the potential of Raglan Area School. There are many great things happening at RAS and many great teachers doing amazing work with students. There is also much room for improvement. Beside my BOT colleagues, and with the help of people in the community we can create a school that our whole community is proud of. A school that Raglan parents know is the best school for their children. 
With kindness, and hope, anticipation and excitement of what is yet to come. Nga mihi, Tara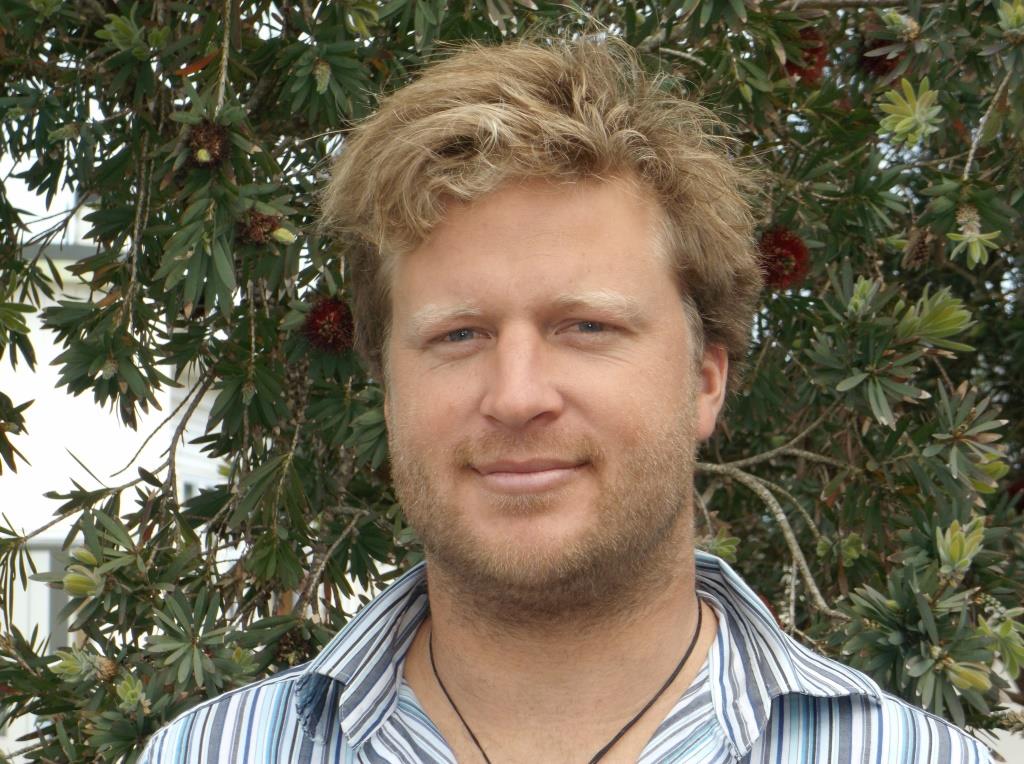 Peter Maloney
Staff Representative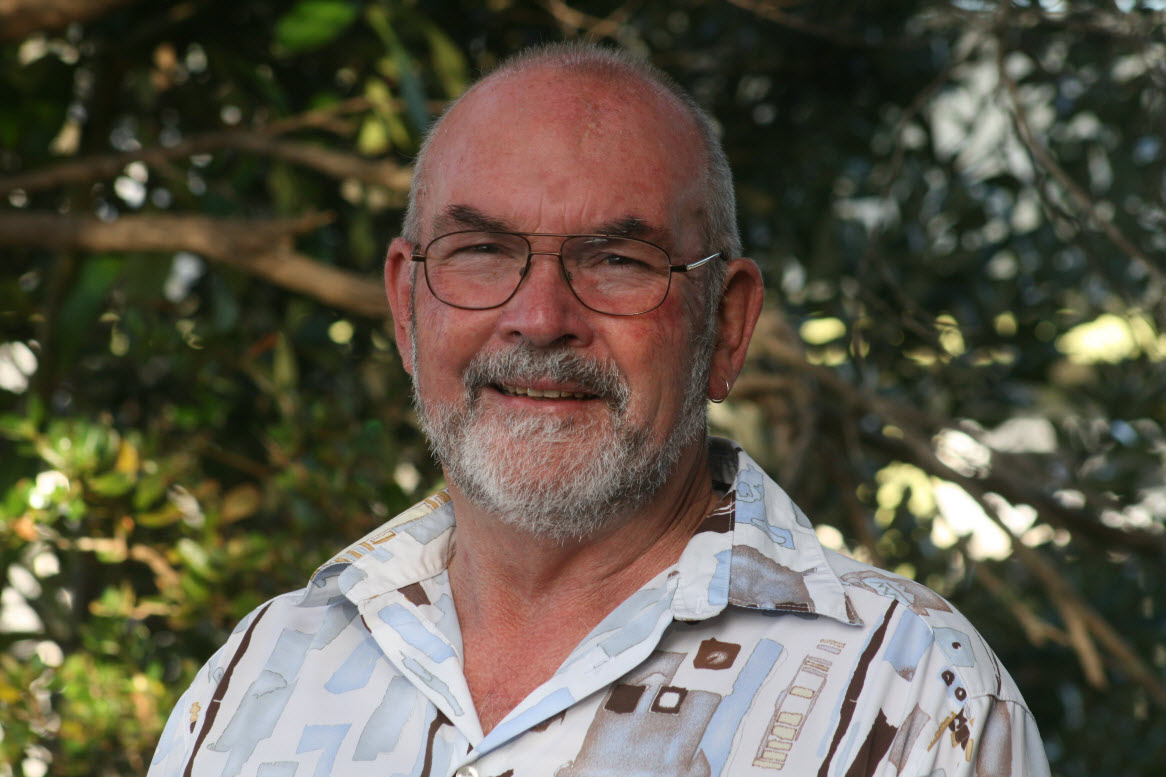 Liam Dingle
Student Representative
Rachel El Kamraoui
Minute Secretary