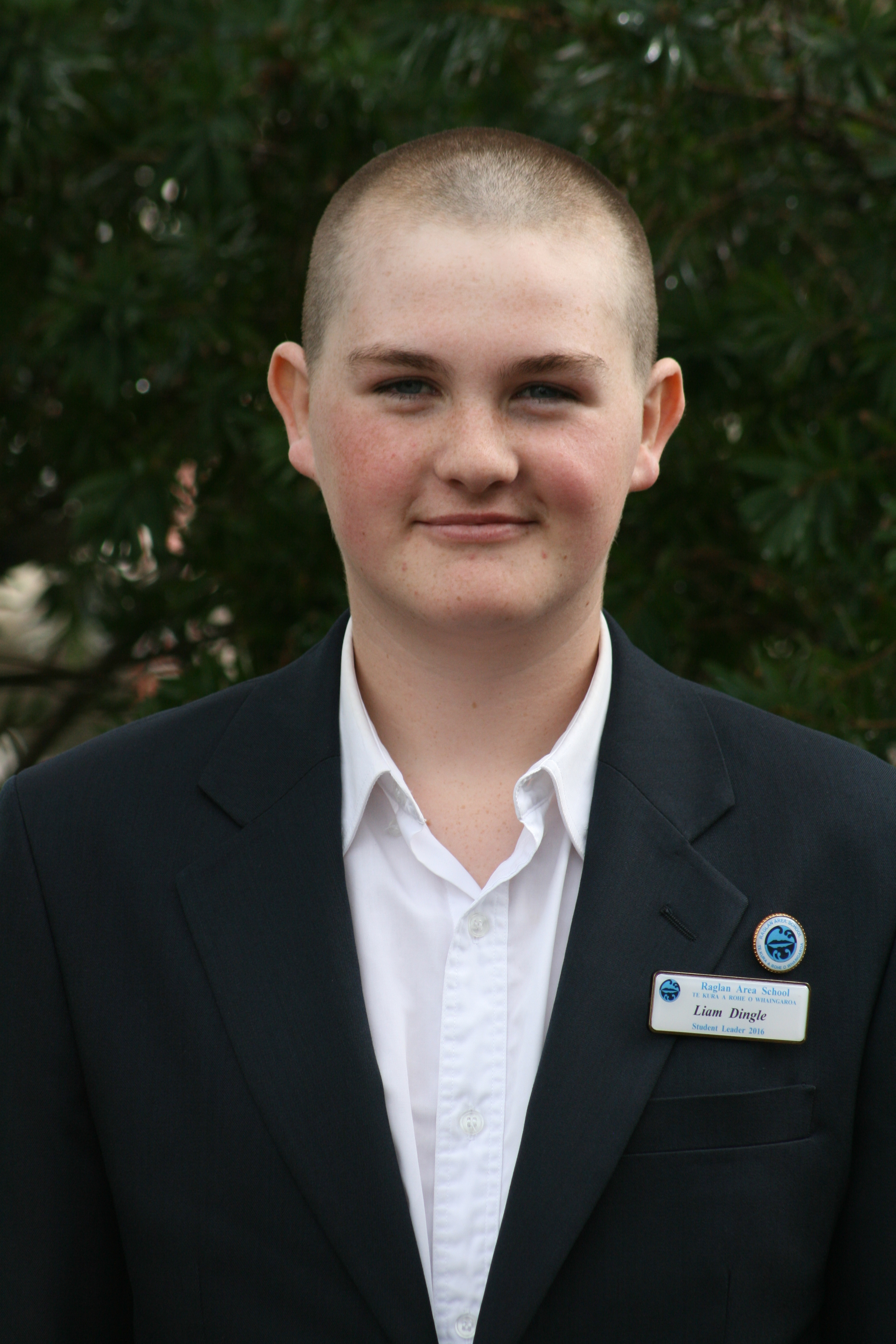 Liam Dingle
Board of Trustees Representative
I have lived in the Raglan community almost all my life, but only recently enrolled at RAS in 2013 after finishing primary and intermediate at Te Mata School. I am the third generation in my family to attend Raglan Area School, with both my mother and grandfather having attended also, as well as a lot of my extended whanau.
I have thoroughly enjoyed my time at Raglan Area, and being asked to join the student leadership team this year was a huge honour and privilege, and I will endeavour to make the most of this opportunity.
My personal goal for this year is to pass NCEA level 2 with merit or excellence endorsement, and my main goal while working within the leadership team is to help bridge the rift between the senior and junior syndicates, and in doing so create a friendlier and more supportive environment overall. Another top priority of mine is to encourage the other students to voice their own thoughts and opinions on how we might improve the school and their overall learning experience.
I look forward to the rest of this year and working alongside my fellow student leaders.