Celebrating education in a bi-cultural environment

 150th Jubilee Year
2016 is the Sesquicentennial Anniversary of government initiated schooling in the Raglan township. That's 150 years in plain speak (for those interested 'sesqui' being one and a half and 'centennial' being one hundred).
To celebrate, our Jubilee Committee is planning a reunion for past and present students and teachers during Labour Weekend (October 22nd to 24th 2016). Details for Registration and memorabilia will shortly be placed on the schools' website.
The Committee will be producing a Jubilee Booklet and are hoping to receive many photos and records from the 150 years of education here in Raglan to add to those already held in the school and in the Raglan Museum. (For details of contributions see the website). The Raglan Museum will be exhibiting photos and a wide range of memorabilia during this time to compliment the jubilee and reunion.
The Jubilee Committee are arranging complimentary events, opportunities to mix and mingle both formal and informal, as well as official gatherings and events from the Friday night till Sunday morning. There will also be a range of memorabilia available for purchasing  to mark this extraordinary event.
Nga mihi
Malcolm Cox
Principal
Please follow this LINK to our pre-registration reunion form.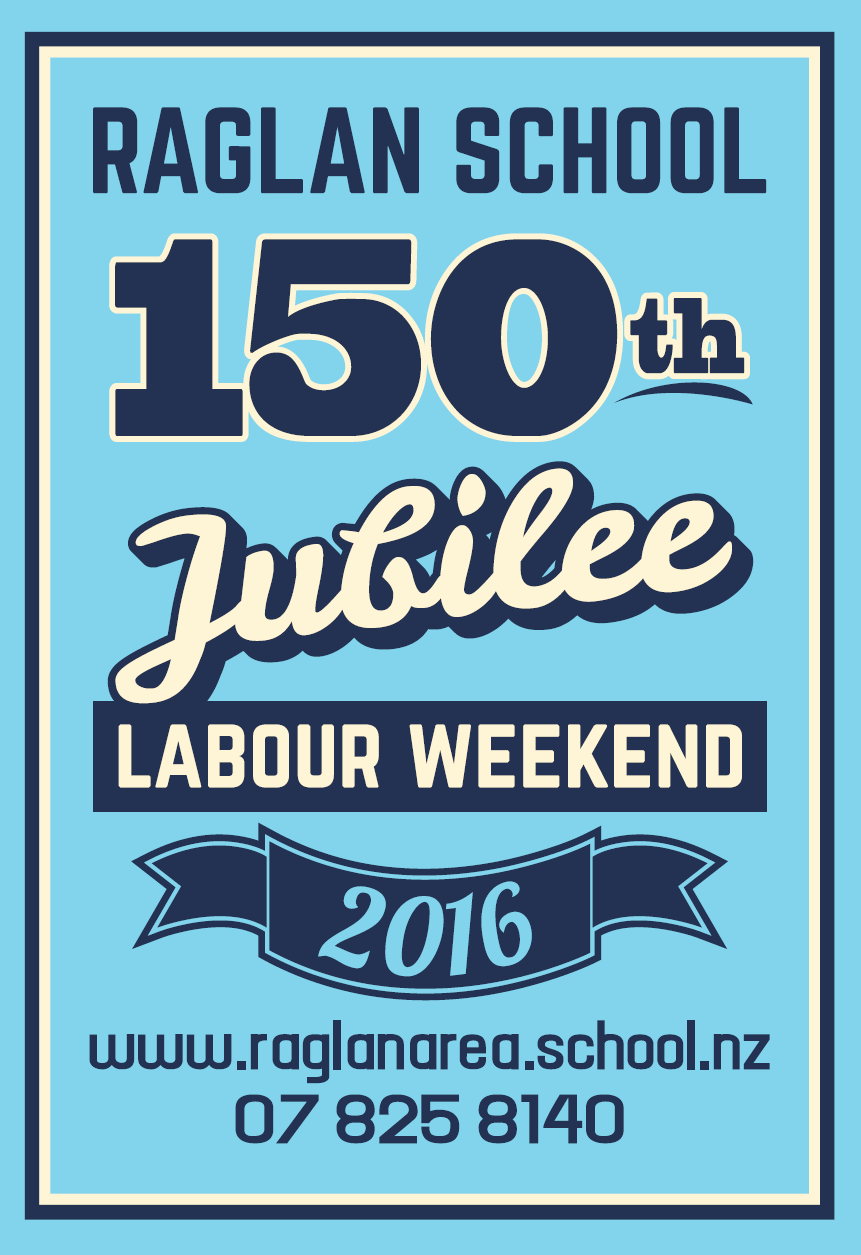 Pink Shirt Day originated in Canada, where a boy was bullied for wearing pink and two of his male class mates purchased dozens of pink shirts for all the boys in his class to wear, to make a stand against bullying. On the 20th May, Raglan Area School will celebrate Pink Shirt Day.  We encourage all students to come to school dressed up in as much PINK as possible!  There will be lots of prizes for the best dressed students and fun activities during the day. Regards Student Leadership... read more
Nothing from Mon 30 May 2016 to Sun 5 Jun 2016.