Celebrating education in a bi-cultural environment

150th Jubilee
21-23 October 2016
(Labour Weekend)
Nau mai Haere mai
Arrangements have now been confirmed for the Mix 'n' Mingle, the Saturday evening dinner with live bands and guest speaker, and we are looking forward to over three hundred registered ex pupils and staff joining us for a memorable weekend.
Nga mihi mahanga
Malcolm (on behalf of the Jubilee Committee)
PLEASE NOTE: Registrations and bookings for the reunion events are now closed, and all payments should now be paid in full.
IMPORTANT: We are using our school hall for many of the events and it has a specialist floor.  Guests are asked to not wear high heels (like stilettos) but rather low heels with a wider heal plate.
The Committee will be producing a Jubilee Booklet and are hoping to receive many photos and records from the 150 years of education here in Raglan to add to those already held in the school and in the Raglan Museum. The Raglan Museum will be exhibiting photos and a wide range of memorabilia during this time to compliment the jubilee and reunion.
Please visit the Raglan Information Centre website for any queries regarding accommodation. They can also let you know about other
The Jubilee Committee are arranging complimentary events, opportunities to mix and mingle both formal and informal, as well as official gatherings and events from the Friday night till Sunday morning. There will also be a range of memorabilia available for purchasing to mark this extraordinary event.
Nga mihi
Malcolm Cox
Principal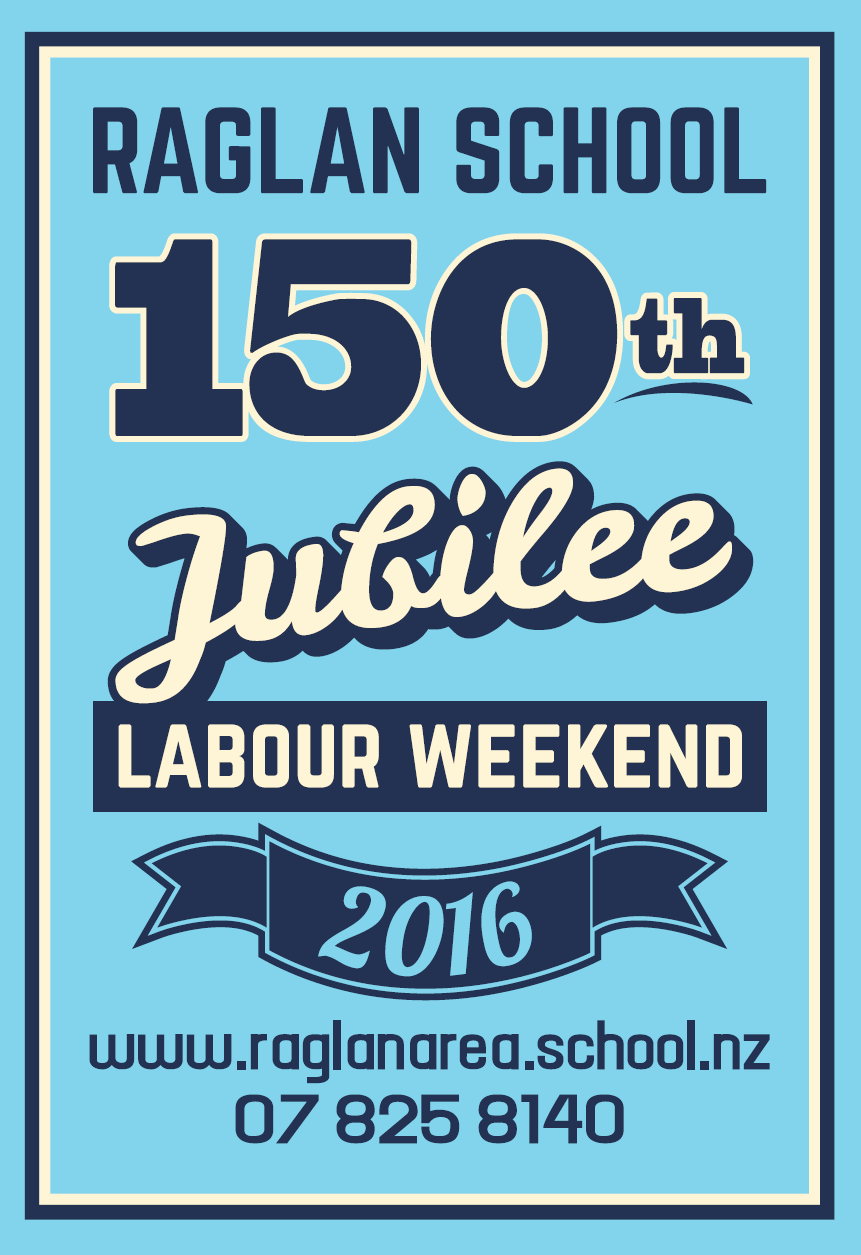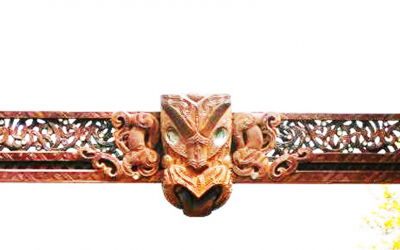 Year 11-13 Prize-Giving Thursday, 1 December, 2016 6.30pm in the school...
read more
December

2016

Mon
Tue
Wed
Thu
Fri
Sat
Sun

1

TRAKTR Trip to Rainbows End

Year 11-13 Prizegiving

• •

2

Western Cluster Athletics Day

•

7

Year 5 & 6 Survival Camp

TRAKTR Prize Giving

• •

9

Year 7-10 Certificate Assembly

•

12

Year 7-10 Prize Giving Assembly

•

15

Students last day of school for 2016

•