Celebrating education in a bi-cultural environment

Tena koe te whanau

Greetings to all of our whanau and to our students.
I am grateful to all of those of you that have supported our kura in so many, and varied, ways. To each of you, thankyou. To our young people who are leaving us, I wish you the very best for your futures, I wish you good health and great happiness.
Congratulations to those of you who achieved your learning goals and are going to work, 'gap years', apprenticeships, training institutes and tertiary education.  A special congratulations to our seniors that have won seven separate University Scholarships. Ella (Otago University: Leaders of Tomorrow Excellence Scholarship); Najade (Waikato University: Vice Chancellors Award for Excellence and the Waikato University: Te Ara ki Angitu); Te Kohau (Waikato University:  Te Ara ki Angitu, the David Johnston Charitable Trust Scholarship for Education, and the Waikato –Tainui Kawenata Tertiary Scholarhip); and  Mikayla (Waikato University: Te Ara ki Angitu); we are very proud of your achievements.
I would like to acknowledge the work of our Board of Trustees and to note their passion for our school and, especially, my thanks to our Board Chairperson Mel, for her tireless support and generosity.
To you all, I wish you a safe and happy holiday, and a prosperous New Year. At this time, I especially wish you a very blessed Christmas.
Nga mihi
Malcolm
You can purchase your stationery either on line OfficeMax, visit their store on the corner of Victoria and Princess Streets. (You can print a stationery list from the above link)
You can purchase the school PE uniform either on line NZ Uniforms, or visit their store 244 Tristram Street.
2017 Term Dates
1 February – 13 April
1 May – 6 July
24 July – 28 September
16 October – 13 December
Latest School News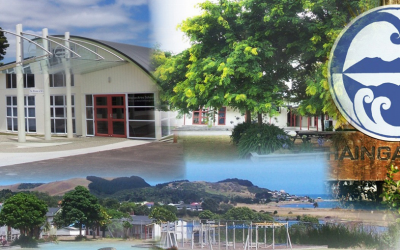 Friday 9 December, E2 and I2 will be heading to Hamilton for their end of year trip.  They'll be going Ten Pin Bowling and to the movies.  Parent/caregiver help with transport is essential so please consider helping. We absolutely value and appreciate all help given....
read more
Upcoming Events
January

2017

Mon
Tue
Wed
Thu
Fri
Sat
Sun