Celebrating education in a bi-cultural environment

 150th Jubilee Year
2016 is the Sesquicentennial Anniversary of government initiated schooling in the Raglan township. That's 150 years in plain speak (for those interested 'sesqui' being one and a half and 'centennial' being one hundred).
To celebrate, our Jubilee Committee is planning a reunion for past and present students and teachers during Labour Weekend (October 22nd to 24th 2016). Details for Registration and memorabilia will shortly be placed on the schools' website.
The Committee will be producing a Jubilee Booklet and are hoping to receive many photos and records from the 150 years of education here in Raglan to add to those already held in the school and in the Raglan Museum. (For details of contributions see the website). The Raglan Museum will be exhibiting photos and a wide range of memorabilia during this time to compliment the jubilee and reunion.
The Jubilee Committee are arranging complimentary events, opportunities to mix and mingle both formal and informal, as well as official gatherings and events from the Friday night till Sunday morning. There will also be a range of memorabilia available for purchasing  to mark this extraordinary event.
Nga mihi
Malcolm Cox
Principal
Please follow this LINK to our pre-registration reunion form.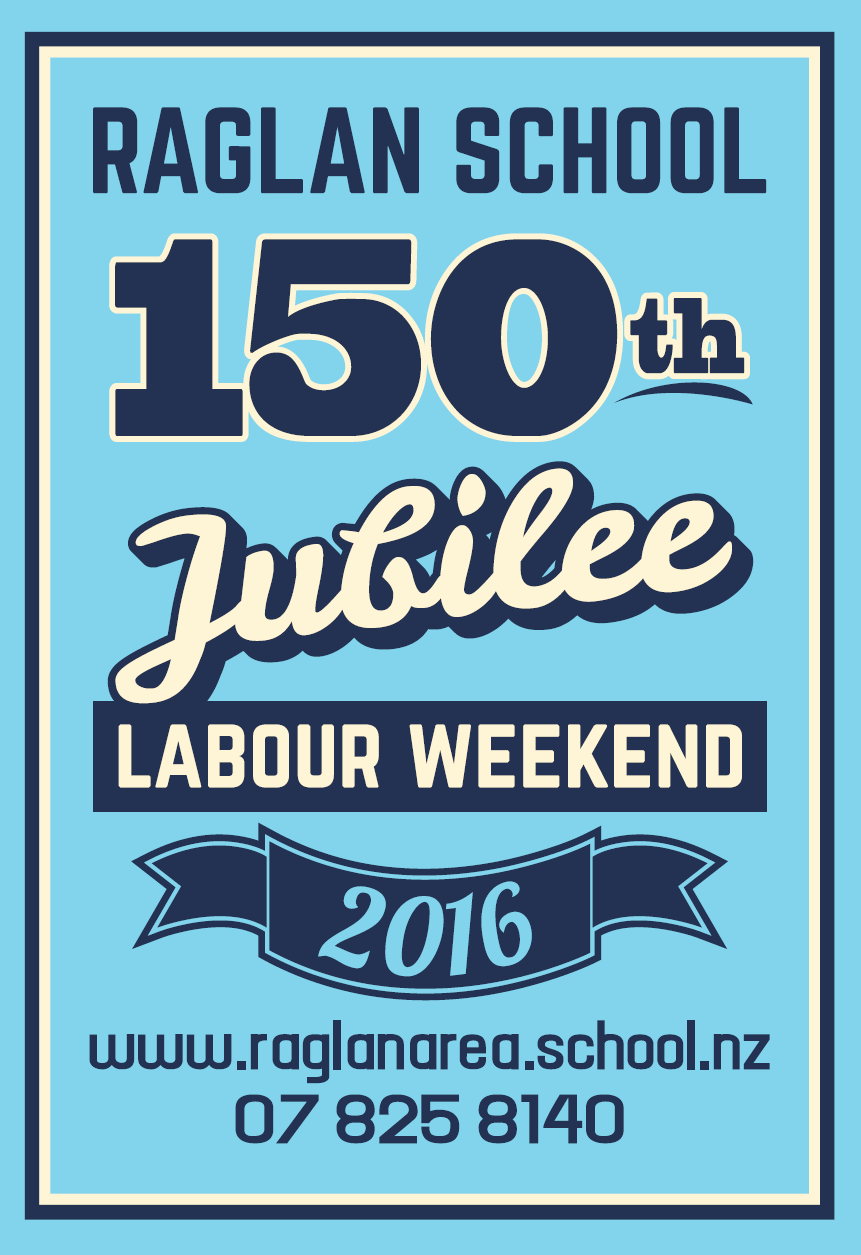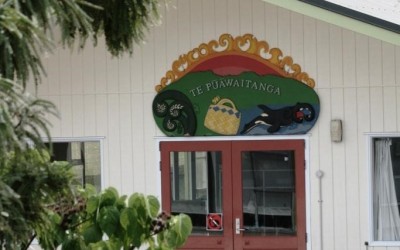 Kia Ora te whānau. To celebrate Matariki's hard work this term, we have planned two excursions for this week. The first excursion will be Wednesday 13th of April. This excursion is called "Te Rēhi Pokaiwhenua", and is Matariki's version of the Amazing Race. This event is free and will start at 9:10, this will also be the time we leave kura.  Students will need closed shoes a BIG cut lunch, togs and towel, bottle of water and a sun hat. We plan to return to kura around 2pm.  Matua Winiata will tap parents on shoulders if he needs help. The second excursion will be  Thursday 14th of April. This excursion will be called Te Rangi Miharo" and will take place in the Te Uku and Waingaro area. First activity will be paintball at Te Uku, after that we will be heading to Waingaro to visit E Kui, then spend rest of day at Waingaro hot pools. We will return to kura around 3pm. This will cost each student $20. Please see Winiata if there are issues with payment. Students will need closed shoes, togs and towel, BIG cut lunch, bottle of water and a sun hat. Your child can bring extra padding for paintball if needed. It is important that first time players of paintball understand the potential pain/injury that could be inflicted onto them, please have this discussion with your child. Students who choose not to play Paintball will only need to pay $10. Any questions please feel free to call me on 0278128130 between 8am-6pm Ngā Mihi... read more
Nothing from Tue 3 May 2016 to Mon 9 May 2016.