Kia ora e te whānau
2022 is Board of Trustees Election year, so I wanted to share the process with you.
Once every three years parents and caregivers are given an opportunity to apply to be elected as a member of the Board of Trustees. Our Board of Trustees are valued partners who contribute in the key areas listed below. Board members have an opportunity to drive positive change at our school and to influence strategic planning.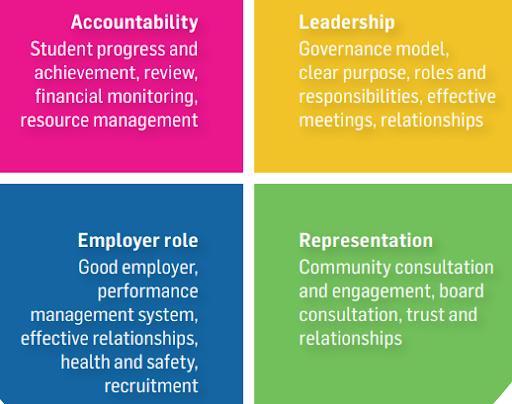 Nominations are open from 15 July and will be accepted until 3rd August. There will then be an opportunity to meet the candidates on 11 August, prior to the election on 7 September.
FAQs
I am interested in becoming a member of the board of trustees what do I do?
If you are interested in becoming a board member, a good first step would be to attend a board meeting to see how the Raglan Area School Board of Trustees operates. The board is meeting on these three dates, please contact the Board Chairperson, Lisa Thomson (lisa_thomson@raglanarea.school.nz) if you would like to attend any of these sessions.
– Thursday 24 June 2022
– Thursday 28 July 2022
– Thursday 25 August 2022
I would like to nominate myself or someone else to become a member, how do I go about this?
The Returning Officer will send out information to all whānau about the processes required to do this. We have online and paper options this year.
Ngā mihi nui
Whaea Louisa (Tumuaki / Principal)