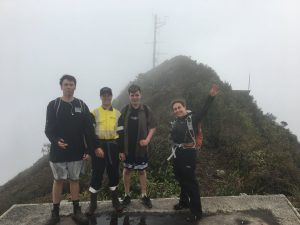 Forget about learning within four walls of a classroom.
Raglan Area School students have the opportunity to take their learning outdoors as a pilot Earthcare programme trialled last year for two terms hits the ground running.
Raglan Area School, in partnership with local charity A Rocha Aotearoa NZ and national organisation Papa Taiao Earthcare, will deliver the first year of the Earthcare programme, which aims to develop NCEA students' skills in sustainable and ecological actions.
Twelve year 11-13 students will get the chance to explore their own backyard this year, with studies revolved around the Karioi Maunga ki te Moana project, a collaborative pest control programme to re-establish Raglan's mountain as a seabird sanctuary.
Learning will take place outdoors in a living classroom, where students will gain self-confidence, leadership and work ready skills for predator-free and restoration related employment. The programme will also provide opportunities for further study and career pathways, such as studies in biological sciences, conservation and environmental and resource management. Students will gain both NCEA unit and achievement standards at level 2 and 3.
Educators for the Earthcare programme are qualified staff from A Rocha Aotearoa NZ and Papa Taiao Earthcare, as well as Raglan Area School teacher Angela Prain. Ms Prain is "super excited" about the start of the Earthcare programme. "I feel grateful to be part of this team of people who are passionate about the environment and also about Raglan's youth," she says. "The students are going to have a rich learning experience based in their local environment, and at the same time learn valuable skills for their future."
Last year, the pilot programme was run in terms 3 and 4, with 14 students gaining 21 NCEA credits each.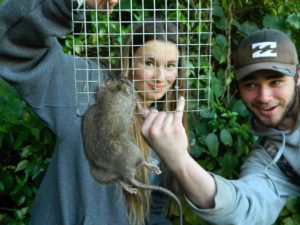 This year's programme will be run for a year and focus on land-based ecosystems around the Karioi maunga. Subjects will include biodiversity restoration, project management, safety in the outdoors, team building and predator ecology.
In future years, the partner organisations want to extend the programme to three years and include moana (marine) and wai (freshwater) ecosystems and environments as subjects.
Meanwhile, places are keenly sought for the Earthcare programme. For further information please contact either Malcolm Cox or Angela Prain at Raglan Area School on 07 825 8140.