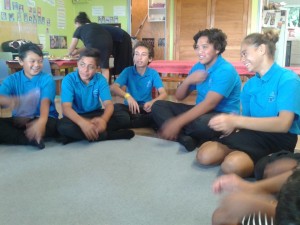 He Mihi Matakuikui
A massive mihi goes out to our tuakana in Matariki who supported the Nikau, Knowles and Batt whānau who started their pēpi at Kōhanga reo last week.  Manawarū ana te ngākau te kite atu i ēnei mahi rangatira☺
Waka Kōpapa
Nei ra te mihi anō ki ngā tuakana i hoake ki te rikata i te Paraire kua taha ake nei.
Congratulations go out to our tuakana in Matariki who participated in the Waka Kōpapa regatta last Friday at Turangawaewae marae.  Our girls team came third and brought home a trophy and our boys came sixth.  Thanks go out to Whāea Niki, Whāea Makere, Matua Whiti and Whāea Reigna for supporting on the day.  Autaia rawa koutou.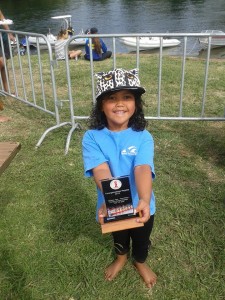 Kapa Haka ki Te Kōpua
He mihi ki a koutou i tautoko i te kaupapa nei.  Whāea Chanel would like to acknowledge those students and whānau who made it to the Maui dolphin day to perform.  He ataahua te tū.
Ngā Rawa nō te Kāinga
Please, please remind tamariki NOT to bring personal items to kura like toys and mp3 players.  Kaiako will not take responsibility for any loss or damage to personal items that tamariki are bringing to kura.
Marau ā Whānau
Please see attached Marau ā whānau projects for whānau to all work on during the holidays to present in Week 9 of term Two.  So you have 11 weeks!! Kia kaha mai tātou katoa!!
Uiui Whānau
We have postponed our parent teacher interviews to early next term.  So this Wednesday will be a normal day and school.
Whakataetae Kauhoe ki Ngaruawahia
Congratulations to our tamariki who attended the Western Cluster Swimming sports at Ngaruawahia last week.  Thanks also to Whāea Vicky, Whāea Jamie and Matua Whitu for supporting with transport.
Haerenga ki Te Kōhanga Reo
Next Wednesday the 1st of April, Meremere, Whāea Ari and Kōkā Liz will be going on a day trip to whakawhanaunga and celebrate the end of the term with our Kōhanga Reo.  They will be leaving kura at 9.30am and returning at 1.30pm.
Please send your tamariki with a big packed lunch and water bottle, swimwear, hat and warm clothes.  If you are free and would like to come along please give Kōkā or Whāea Ari a txt.
Reo Kawa
Please, please encourage our tamariki to use appropriate language at home and at kura.  Kaiako have had to speak with a few tamariki and whānau about the foul language tamariki are bringing to kura.  Teina mai, tuakana mai.  Nō reira akiaki, poipoi koa i ngā tamariki ataahua kia whai i te ara tika!
Whārangi Ipurangi o te Kura
Our school website has been updated and is looking pretty amazing.  Kaiako would like to encourage whānau to please have a look at our website and give feedback especially in regards to our Rūmaki area of the site.  All new ideas welcome☼  Email your ideas or come and let Kōkā know.
Our fortnightly newsletters and Marau ā Whānau projects will also be put up this week.
A reminder also if you are on facebook we have a page "TRAKTR Whaingaroa" where you can get updates and see what our tamariki have been learning at school.
Kākahu Ngaro
Please label your children's belongings and check that they are taking them home each day.  There are a lot of kākahu being left at kura each week.
Wātaka
Friday 27 March –WC Softball at Te Kopua Domain
Monday 30 March –Reports sent home
Thursday 2 April – Last Day of School Term One
Friday 3 April – Good Friday (No School)
Ngā Akoranga o te Wā
Ko Mere tōku ingoa – my name is Mary
Ko Hone tōku matua kēkē – Hone is my uncle
Ko Pāora taku teina – Paul is my younger sibling
Ko Katarina tōku whāea kēkē – Katherine is my aunty
Ko Rōpata tōku tuakana – Robert is my older sibling
Kīwaha Whakanui
Ka mau te wehi – absolutely wonderful☺
Ka ngangaro koe – you are massive!
He kino te reka – delicious
Kei whea mai koe – you are the bomb!
Kupu Taurite
Pārekareka/Āhuareka/Manawareka
(be pleased)
Ātaahua/Rerehua/ Ātanga/Purotu
(beautiful)
Mamae/Pāmamae/ Pāpōuri/Matangerengere
(to be offended)
Māngere/ Toupiore/ Hakurara
(Lazy)