Kia ora te whanau o Te Kura a Rohe o Whaingaroa
The BoT have begun a month long consultation with the community. Please take the time to complete the online surveys to enhance our development of the School's Charter.
The blessing of the new classrooms has been postponed. Our kaumatua were not available on the day and when the inspections of the site works were done, a decision was made to dig up the concrete as it was  sub standard and will be repoured. We will advise the new date as soon as the completion is announced.
Many seniors have signed out of school having completed their studies for the year. Our results are significantly improved particular at Year 12.  These results reflect a year where student retention has been very good.
Senior prize giving was a great success and I would like to particularly acknowledge those students who earned university scholarships for 2018 Joy Hunter, Sean Dillon, Lexi Holmes, Amy-Mei Putaranui-Browne and Liam Dingle.
We did not announce the Dux at prizegiving, as with many other schools, we have decided, to delay this until external results are known. This is because final credit counts for students may change dependent on their exam results. Also, their weighting may change dependent on the quality of their results. NCEA is indicated by Achieved, Achieved with Merit and Achieved with Excellence endorsements.
I advise that at present there are three top academic students in Level 3 who will probably content the Dux position, these students are to be congratulated for their endeavour, Joy Hunter, Bhumika Patel and Lee Ririnui.
Congratulations to Amy Heaslip, Annika Fries, Kylie Hollis and Gabrielle Willams who have won new teaching positions at Raglan Area School in 2018.
Nga mihi
Malcolm
Parent Requests 2018 – Year 0-10
Like last year I would like to offer the opportunity for parents to consult with me regarding the placement of their child/ren. This is not an opportunity to request individual teachers, but rather we value parents sharing their child's passions, talents and individual needs and friendships with us, so that we can cluster students accordingly.
This is a valued way to set students up for success each school year. I am offering you the opportunity for parents to contact me between the dates of Thursday 23 November and Monday 2 December 2017.  You can do this by phone, email, write a letter or face to face.
My email address is Bronwyn Haitana
bronwyn_haitana@raglanarea.school.nz
If you wish to meet with me please contact Karen in the office to make an appointment. These appointments will be scheduled for 20 minute slots.
Please understand that after this date, due to the complexities in organizing classes, we cannot take into account any late requests. We endeavor to meet one parent request, but cannot commit to multiple requests. Please respect that the leadership team will not make changes to any classes once these are published, unless a parent request has been overlooked and not actioned.
Our proposed school structure for 2018 is:
New Entrant – Year 2 : 1 x new entrant classes, 1 x Year 1 class and 1 x Year 2 class;
Year 3/4 team: 2 x Year 3/4 classes, 1x Year 2/3;
Year 5/6 team: 3 x Year 5/6 classes;
Year 7 – 10 team: 1 x 7 class, 1 x 7/8 class, 1 x 8 class, 1 x Year 9 class, 1 x Year 9/10 class, 1 x Year 10 class.
Please note this may change due to class numbers.
Mumps
A student at Raglan Area School has recently been diagnosed with mumps.
Mumps is a very infectious disease that causes fever, headache and swollen salivary glands (under your chin).  It is spread when a person breathes in the virus that has been coughed or sneezed into the air by an infectious person. It can also spread from person to person via direct contact with infected saliva (e.g. touching a contaminated tissue, computer keyboard, kissing). People with mumps usually get better without problems but occasionally there can be serious complications (e.g. inflammation of the brain or testicles).
A person with mumps can be infectious for 7 days before and up to 9 days after the onset of swollen salivary glands. People are most infectious for 2 days before and 5 days after swelling onset.
The risk of getting ill is particularly high for those not protected by immunisation or by a previous infection with mumps.  It may take 12 to 25 days from exposure to an infectious person for an unprotected person to develop the disease.  This means anyone not immune to mumps who was exposed at Raglan Area School on 6th or 7th November could get sick with mumps from 18th November up until 2nd December 2017.
What you should do:
Check whether you have had two documented doses of Measles-mumps-rubella (MMR) vaccine, or have had mumps in the past. This information may be found in your Well Child or Plunket book, or from your GP.
If you were born after 1981, have NOT had two MMR vaccines, or have NOT had mumps previously, we recommend that you see your doctor to get vaccinated. This will be a free vaccine.
If you develop symptoms of mumps (fever, swollen glands), you stay away from school and other social activities and should see your doctor (phone them first so that they are aware that you may have mumps). If mumps is suspected you will need a test and be required to stay at home in isolation for at least 5 days from the onset of the swelling.
Kid's Lit. Quiz
Do you know the answers to these questions without looking them up?
1  What is the name of the dog who lives with Garfield?
2  Who wrote the Famous Five series and the Noddy books?
3  Who rounded up the rats with a flute?
4  In Sing a Song of Sixpence how many blackbirds were baked in a pie?
5  What is the name of the tribute from District 11 with which Katniss formed an alliance?
6  What is the name of the Roman god of the sea?
Did you find those easy? If so, have you heard of Kids' Lit. Quiz?  Last year a team of four students competed in an international competition – Kids' Lit. Quiz. For this competition the teams answer questions about all sorts of books and other writing. Students have to be from age10 to 13 years old. There is first a regional competition – Waikato for us. Then there is a national competition for the regional winners. Those winners go on to compete internationally.
We would love to compete again but one of our team members has left the team so we need a replacement and we have decided that it would be great to have an extra member as well to help gather information and act as a weekly quizmaster… and who may have to stand in if any of the team is unable to participate on the day.  If any of this sparks an interest, come to a meeting in E1 on Tuesday 5th December at lunchtime and test yourself with a sample quiz.
Bring your lunch and your brain…
Thanks.
Iemaja, Rory and Ashton
THE NZ JUNIOR NATIONALS
Two of our students, Eli and Leeto Hughes, have had an awesome winter competing on the snowy Cardrona  slopes.  Below are the categories they competed in and their placing…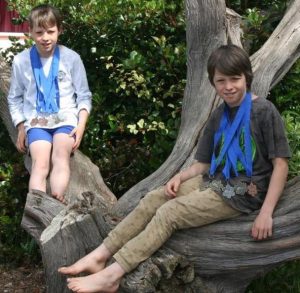 Giant Slalom is the fastest down the slope going around flags
Boarder Cross is the first to the finish line, racing in a field of 4, going around tight walled up corners and over small jumps. There are generally a lot of crashes!
Slopestyle is the best trickiest tricks on the rails and on the jumps.
Halfpipe same as above but in the snow halfpipe but no rails.
Big Mountain is the best run coming down a steep slope and over cliff drops.
Eli           Leeto
Giant Slalom         3rd           1st
Boarder Cross         –             2nd
Slopestyle             3rd           1st
Halfpipe                2nd           3rd
Big Mountain        2nd           4th
Duck Race Results
The results of the Duck Race, run by Matua Liams class (E1), are below.  This event raised funds for their 3 day Auckland adventure next week.  Thank you to everyone who supported us and our amazing Duck Race.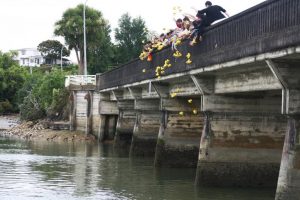 RESULTS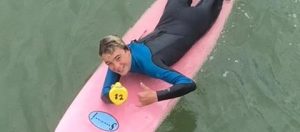 First Duck ($100.) # 82.  J Cowley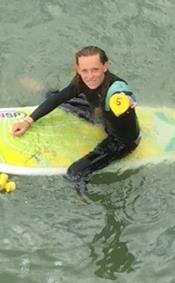 Last Duck ($50.) # 5. Te Whaiwhaia
Whats Coming Up
17 November      Disco, Year 10 Camp Fundraiser
21 to 24 November – Year 5&6 Auckland camp
24 November – Golf Tournament, Year 6-13 11.30 am start.
25 November – Surf Comp in Napier
5 December – Po Tuku Taonga
7 December  – Year 7019 Prizegiving, 11.30 am start
11/12 December – Camp Korkiri
12 December – TRAKTR Comp
Prizegiving Dates
7 December –  Year 7-10 Prizegiving, 11.30 start in the School Gym/Hall.  Please note that this year, the prizegiving and certificate assembly are combined.
13 December –  Year 0-6 Prizegiving
Please Note
Senior exams begin on Thursday 9th of November and year 11-13 students will begin the process to sign out of school for exam leave or for completing their academic year.
As parents you should have seen and discussed subject choice and received a copy of your child's sign out form to confirm they have officially finished.