Tēnā koutou e te whānau,
Often we hear sport is character building, perhaps though one could argue it is more character revealing. Last night Quenten and I were privileged to witness our Junior Boys Basketball Team take the court for the finals in Rototuna.   When you are down on the scoreboard and there are literally seconds to go, your character is revealed. Unsurprisingly, our young men showed their absolute determination to give everything until that final buzzer. No, we did not win the game.  What we did take away as a whānau, is the pride in knowing we are growing wonderful young people. Thank you to the boys for being ambassadors for our kura. To Matua Te Whaiwhaia, thank you for the decades of extra hours you have given to growing our young men.

Have you ever been bullied?  Perhaps your child? Has your child been in trouble? What does discipline look like in our kura?   I remember Sister Cora using the wooden ruler a number of times to address child behaviour, including my own!  Even the strap given as you collected demerits for poor behaviour over a week. Often parents say, "Didn't do me any harm."  Didn't it? Are we as a kura taking a soft option to behaviour? Come and meet Sheridan Gray from Waikato University on Tuesday 4th September to discuss Restorative Practices, how we use this approach to shape behaviour management at RAS and how it can link to home.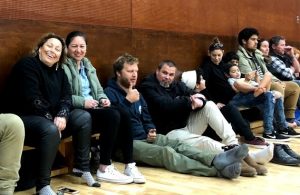 This week we are hosting Coromandel Area School for a sports exchange.  Next week we have Malcolm's poroporoaki on Wednesday along with the Art Show on Friday.  The following week we are celebrating Te Wiki o te reo Māori across the entire kura for the full week.  Then we have two weeks until the end of term. Unbelievable. There are so many opportunities for our moko to access learning in a variety of ways at Raglan Area School. Please come and join us to celebrate the amazingness that sits within our kura.

Ngā mihi
Quenten and Aroha
From the Board of Trustees
Kia ora tatou whanau,
As you will all know by now our principal Malcolm Cox has retired. We, the Board and school, invite whanau, school and community to poroporoaki/farewell to celebrate Matua Malcolm's contribution to our kura/school during Wednesday 5th September. The details and times are available via our Facebook page, school app, website and newsletter.
While the Board works through the process of appointing a new principal the Board has appointed Whaea Aroha Hohepa and Matua Quenten Browne as co-principals to lead the school until the appointment process is complete. We are very confident in their ability to not only maintain but to develop and progress our kura and our strategic aims and objectives. The Board has engaged the services of a very experienced principal recruitment consultant Dennis Finn to assist us with arguably the most important task a Board has to perform. We were extremely pleased with, and grateful for the principal survey responses from the school community, that has armed us to make the best decision for our kids and their future life at school. We are excited and expect to have our new principal on board by the start of Term 1, 2019.
The Board of Trustees meets on a monthly basis and in between, in subcommittees, to maintain our responsibilities to the National Administrative Guidelines. A critical responsibility is driven by the Vulnerable Children's Act 2014 and so I draw your attention to our Child Protection Policy to acquaint yourself with. You can find it by going to the RAS website, to Board of Trustees where you'll find "policies". We will have all of our policies available to you here next month.
Recently we've met with Ministry of Education financial advisors to help with finance decisions and with the Education Review Office to check on progress after last years review. So far so good. We are reassessing and progressing property priorities with our consultant in conjunction with Ministry of Education, with a mind to improving the physical environment for our kids lives at school.
For those of you who want to become involved in helping develop our whanau connections we have a new PTA group and June of next year the rapidly approaching BOT Elections. Exciting times at RAS.
Ngaa mihi
Chris Banks BOT Chair
Poroporoaki for Malcolm Cox
The time has arrived to celebrate the aroha Malcolm has shown to our kura, our moko, and our community over the last 32 years. Here are the details for Malcolm's poroporoaki (farewell), which will be held on Wednesday, 5 September.
– 10:30am – 12:30pm:         Malcolm Cox to walk through Year 0-8 classrooms.
– 12:30pm – 1:00pm:     Shared kai in the staffroom (open to all community).
– 1:00pm – 2:00pm:     Malcolm Cox to walk through Year 9-13 classrooms.
– 6:00pm – 8:00pm:     A more private gathering for past students, staff, and colleagues. Please contact Pauline Sweetman   (pauline_sweetman@raglanarea.school.nz) for further information about the evening event.
NZQA PAYMENTS ARE DUE 6 SEPTEMBER
Kia Ora whanau of Level 1, 2 and 3 NZQA students. Fee payments are due on the 6th of September. They can be paid at the office.
Student Wellbeing
We are excited by the opportunity to meet and hear from Mike King on Monday 17  September at 1 pm in the school hall. His kaupapa of well-being is currently being toured around the country. We have invited our local schools to attend this event for Years 7-13. That evening, Mike will present to the general public at the Raglan Club on Bow Street at 6:30pm.
Science Club
Science Club is about to travel at the speed of light – approximately 300,000 km per second (the fastest you can go). Well that's according to the Postulates of Special Relativity which states. The laws of physics are the same in all inertial frames of reference. The speed of light in vacuum has the same value (c) in all inertial frames of reference.  Over the next few weeks we will be exploring the propagation and processes of light and waves. So get your telescopes, prisms and ray boxes ready!
RAS A Toi 2018
Friday 7th September, 6-8 PM
We invite you, the parents, the caregivers, the community to gather for an evening to celebrate the arts and creativity within Technology, Science, Literacy, Numeracy, Graphics and the Visual Arts and in a creative context. The works on display range from Year 1 through to Year 13 students. There will be up-cycling, recycling, lights, photography, painting, design, graphics, language and installations.
This is an Exhibition to celebrate our students of Raglan Area School's creativity and talent.
There will be refreshments and nibbles.  Come and experience our young people.
Mega Music Night
Come and enjoy a mix of group and solo performances from the very talented Lennox Reynolds, Sasha Kirkwood, Emily Wiki, Tia Ngarimu, Dughall Eadie, Joel Newport, Jack Kirkwood, Year 9/10 Class, Peter Scanderra and Nicky Keys.
Thursday 13 September at the Raglan Club.  6pm.  Koha entry
PJ Day Acknowledgement
I2 and Year 5/6 would like to thank you all for supporting our Pyjama Day, to help us get to camp at the end of the year.  We raised $232! (and congratulations to Matilda Hassell for guessing 101 lollies in the jar!!).
Basketball Finals – RAS vs Tai Wananga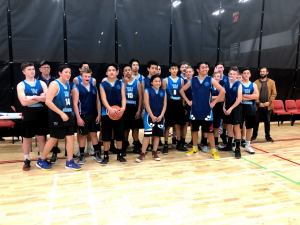 On August 28, Raglan Area School played an outstanding game against Tai Wananga in the finals of the Waikato Junior A grade competition.  Even though we lost, we are grateful for getting this far. We started off as the underdogs because Raglan has never had a junior basketball team. Most of us hadn't even played the sport competitively, but with determination and hard work we were able to make our way to a solid second place!
We started out strong and kept our composure as we took a 2 point lead in the first quarter, but throughout the 2nd and 3rd quarter we stayed neck and neck with about a one point difference throughout. Going into the last quarter it became a race between 3 and 5 points with them leading most of the way. As minutes died down they made a few crucial plays and pulled a ahead by 4 points. The score was 43-47.
We would like to thank our dedicated teacher and coach, Matua Te, who has pushed us further and beyond our own expectations in this Hamilton league competition; Rangi, who was there every game, pulling us to the side and giving us much needed advice; JRao for organising the miniball to support basketball and provide players for our team; Jono, former RAS student and local rep coach, who every Tuesday at 5am drove from Hamilton to coach us from 6-7am in the school gym; and most of all, our supporters for being there every step of the way, yelling and screaming at us
We are excited but sad for next season, as some of the team are leaving to the senior league. We have seen many keen Year 8 students who love basketball and are looking forward to playing with them next year.
Ashton BIcknell and Braedan Rossiter, Y9
Xtreme Zero Waste Education with Lady X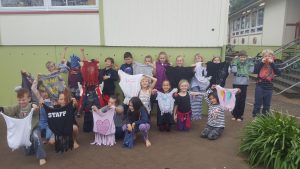 E3 class had such a great time learning about reusing items already in existence rather than sending them to landfill. During our last session we rescued old t-shirts and gave them a new lease on life as tote bags, complete with fashionable tassels!
We have been learning about reusing and reducing our waste pile with Lady X.  I reused a jar to make a candle holder and a tin to make a money box. This was so much fun I hope she comes back soon.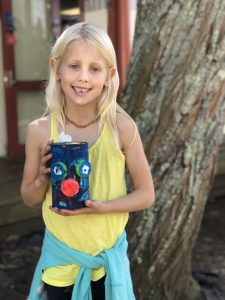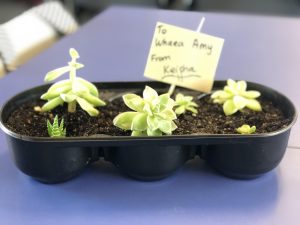 One day before school, my mum and me were by the rubbish bin. My mum spotted a pie box in the rubbish bin so she grabbed it out from the bin and used it to make a pot plant. Let me tell you how my mum and me made the pot plant. First we got some dirt and filled the pie container with it. Secondly we grabbed some little plants and stuck the little plants into the pie box. Thirdly we grabbed a skewer and a thin piece of wood and glued the skewer to the back of the wood then we wrote on it.  – Keisha Willoughby, Year 4, E3
National Poetry Day: Friday August 24, 2018
As part of National Poetry Day, E2 wrote their own poems. The nation-wide poetry initiative Given Words provided five words from a poets work which students had to first of all study and explore and finally incorporate into their own poems. The words were decrepit, cast, snow, window and nest. Here are just a few of our poem
Dawn  Reuben Hassell
Midnight
I stroll to the water-hole
Snow falls
A nest drops from a nearby pine tree
We cast our decrepit rods
Wait
Miniscule fish eat our bait
Pull them in
It's early morning
The nest is mourning
Feed the newborn babies, that lost their mother to the crazy fox
Take a deep breath
Dawn
A window of opportunity has arisen
Golden dappled light shines through the trees
A brand new day
Neverending Gloom  Isa Dobbins
Snow falls
Outside the window
Casting a gloomy spell
Upon the world
The decrepit aged man
Sits down in despair
Another depressing day
Lays ahead
Crack Or Bang  Shanice Hishon
Snow flaked above the skier,
Windows cracked with a cast
of a spell,
Nests huddle by a light or shadow,
Cold, rusty, brown windows are cast across grounds that appear.
A Winter's Night in 1989  Mana Waterhouse
Nest the people sleeping at night.
Snow and ice rain down on a winter's night.
Wind blows the cat on one's window.
People jolly for winters joy.
Decrepit trees blow by the road.
While joyful children roam in the snow.
Now darkness will cast another day.
Coromandel Sports Exchange
A great start to a two day sports exchange with Coromandel Area School.