Teenaa koutou e te whanau o te Kura A Rohe o Whaingaroa.
We are into our third week of Term 3 and adjusting to the ever changeable winter weather. But, spirits are high and teachers and students are actively and positively  engaged in their learning programmes. This is the term where students are most able to be fully focused on their learning – particularly our senior students.
Whanau Learning Conversations – July 2019
Sincere thanks to those of you who were able to take some time to come in for learning conversations with teachers last week on Wednesday 31 July and Thursday 1 August to talk about your childrens' learning progress. Please remember that you are most welcome to book in for 1-1 meetings to see teachers at any time that is more convenient for you. Simply phone the school office 8258140 to make an appointment.
RAS Parent Teacher Association (PTA)
This parent led school group is up and running. Cam Kay is the
Chairperson. We welcome the support that this group is able to offer to the school and appreciate their input into the cyber safety parent forum evening held last term – a very informative evening where ideas were shared and we listened to the experiences of four of our former students. The PTA also ran a hugely successful Student Talent Quest at the end of the school term which was well received.
Board of Trustees 
Three of our previous Board members were re-elected. Congratulations to Lisa Thomson, Tara Wrigley and Joe Hassell. They are joined by new Board members Liam Coulden-Lavers (staff trustee), Tui Kaa (iwi representative), Anita Lucus (parent trustee) and Fraser Pease (parent trustee). A Board of Trustees Induction Day was held at school on Friday 2nd November. New Board members were welcomed by staff and spent the day learning about the new role – including an orientation tour, meeting with staff and students and interacting and getting to know each other better. I am looking forward to working with this team.
School Parent Information Evenings for 2020 (Years 7-13 students)
We are aware that many families want more information as their children step out of the primary years into the intermediate and secondary years of their schooling lives. Thanks to those parents who came to our information meeting for parents of students who will be Years 7, 8, 9 and 10 in 2020. We have a second information evening next Thursday 15 August 7-8.30pm in the hall. Everyone is welcome.
Karioi After School Care Programme
This programme has been running for three weeks now and numbers are increasing. There are still places available for new enrolments. Visit the website https://www.karioiproject.co.nz/karioi-after-school-program or contact the school office for further information.
Library Re-Opening
Books and furniture are back in this space and we anticipate operating at full capacity by the end of the term. Our students are still able to access books and our school librarian is working hard with support from others to get this facility back at full capacity.
Heating
During the recent holiday break  heat pumps were installed in some of our classrooms as we seek to improve heating options in all areas of the school. The school is currently heated using the school boiler and radiator heaters in some rooms, heat pumps in some rooms and electric wall heaters in others.
Ngaa mihi nui
Louisa Barham
Principal / Tumuaki
Did you know we are a Kawenata Kura?
Kawenata signifies a working partnership between Waikato Tainui and various kura, in particular Secondary Schools.  Raglan Area School holds this
important partnership with Waikato Tainui.  As part of our responsibility we will be undertaking a review around key dimensions to the Tainui Waikato Education Plan.  These include foci such as tribal connections, te reo and tikanga, meaningful pathways for students and strategic leadership.
RAS PTA Report
At the end of Term 3 the RAS PTA organised Raglan's Got Talent.  A successful night that celebrated the talents of our students from Year1 -Year 13.  The school gym was packed full and the atmosphere was buzzing.  We would like to thank all the students who auditioned and those who performed on the night.  Thanks also to the staff and parents who supported and our local business who stepped in to provide food and prizes for the night. We look forward to running this event again next year.
Up And Coming Events:
Parent Forum: Traffic Safety.  We are holding a parent forum night on the 19th of September focused on how we can improve traffic safety around the school. This is an opportunity to voice your concerns, share your solutions and be actively engage in the conversation.
Fundraising: Watch this space for updates. We have some exciting fundraising ideas for this term that are in the pipeline.
How Do I Get Involved?  If you want to find out more you can email pta@raglanarea.school.nz or contact Cam 021529765 or TJ 02102592405
Next Meeting:  Date, 22nd of August 6:00pm-7:30pm. Venue School Staffroom
Finally on behalf of the PTA I would like to also give a big shout out to all the parents and staff who came to our meetings and contributed in some way to being involved in improving the education for our kids.
Cam Kay
Chairperson
RAS PTA
Raglan After School Care
A change to have fun, unwind, create and play after school.  Open to children form all schools.
2.30—6pm for children aged 5-14 years based at Raglan Area School
From the Sports Corner
National Area Schools Tournament
During the holidays 11 of our students traveled to Rotorua to represent the Central North Island at the National Area Schools Tournament.
Whilst in Rotorua our students were part of Rugby, Football, Netball, Basketball and Ki-o-Rahi teams. Over the first two days the played against the Northern Region, Top of the South and South of the South.
Players were then picked for teams to represent their Island – North or South and played off for the title. There were some hard fought battles and some excellent examples of sportsmanship through out the tournament. Special thanks to Matua Quenten and Whaea Rose for all their organisation to get the team to
Rotorua.
Coromandel Sports Exchange
At the end of Term 2, 40 students in years 7 to 13 traveled to Coromandel for a sports exchange.
It was an awesome opportunity for our students to head over to Coromandel and verse Coromandel Area School in Basketball, Touch Rugby, Football and Volleyball. The students played hard but fair and represented RAS with pride. The group stayed in the CAS gym and all chipped in to help with food and jobs.
Thank you to Whaea Ari, Whaea TJ, Matua Jason and Matua Larry for giving up their time to take the group over. Also thanks to Mr Geursen for all your work behind the scenes.
From the Sports Corner
This term we have a lot of our winter codes winding down as new sports start to take off.
Senior Basketball, Rugby and Football are heading into the business end of the season with play offs looming.
This term Miniball tips off with year 5/6 and year 7/8 competitions on Tuesday afternoons and year 1/2 and year 3/4 playing on Wednesday afternoons
We have our Year 9 – 13 Girls rugby team commencing training as they prepare for their game against Rototuna later on in the term.
On Monday lunchtimes we are fortunate enough to be able to offer yoga at no charge to our year 9 – 13 students. This is in partnership with the Raglan Yoga Loft – thank you for your support.
If you have any questions, queries or feedback about sport at RAS please get in touch – sport_coordinator@raglanarea.school.nz
Term 3 Calendar of Events
| | | | |
| --- | --- | --- | --- |
| Week in the Term | Date | Syndicate | Event |
| 3 | 9 August | Yr 5/6 | Rippa Rugby – CANCELLED |
| 4 | 11 August | | Jnr Kapa Haka Dress Rehearsal |
| | 14 August | | NW Cluster Baseball 5s  starts weekly from here |
| | 20 –21 August | Yr 4-6 | Zoo trip |
| 5 | 21 August | Yr 0-8 | Xtreme Zero Waste Education Week |
| | 21 August | | National Area Schools Conference |
| | 31 Aug/3 Sept | | Junior Premierships-Basketball in Rotorua |
| | 23 August | Yr 1-4 | Western Cluster Football |
| 7 | 1-4 September | | Snow Camp |
| | 6 September | Yr  5&8 | W/C Netball at the Raglan Rugby Grounds |
| | 12 September | Yr 5-8 | Western Cluster Speech Competition at Te Uku School |
| 8 | 9-13 September | | Te Wiki o te Reo |
| | 9-14 September | Yr 9&10 | Hilary Outdoor Pursuits Centre – Tongariro |
| | | | Keep NZ Beautiful week |
| 9 | 19 September | All school | PTA forum – School Road Safety |
| | 20 September | | Western Cluster Kapa Haka Festival |
| 10 | 22 September | Yr 6-13 | North Island Secondary and Primary Schools Snowboard Champs |
Syndicate Up-dates
Year 0-3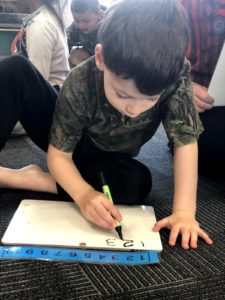 I like learning to write the numbers. It's my first week at school!    – Dexter, New Entrant, D1.
Blue Tongue Lizards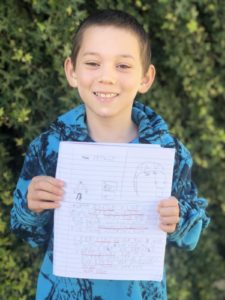 I'm getting a lizard. It is called a blue tongue skink. Blue tongue skinks are big drinkers. Blue tongue skinks are what we call opportunistic omnivores. Blue tongue skinks lay egg clutches of 12. You won't think that is a lot right? Well it is not a lot. For example a bearded dragon lays up to 25 eggs. Opportunistic omnivores eat everything but blue tongue skinks favourite food is dog food with calcium.       – Kane-James, Year 3, E3
Building a Scarecrow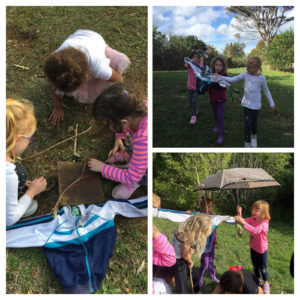 At the Peninsula one sunny winter afternoon, some tamariki wanted to make a scarecrow. First, they found some sticks and some old string to make a cross and then a jacket for the body. Next Wren found a rectangular piece of wood she wanted for the head. This proved a challenge to attach, with the group of children working hard to find a solution. After another child offered to share some vine, the girls thought they had found the perfect solution but when the scarecrow was lifted vertically, off fell the head! 
"Maybe that can be the head," said Emma pointing to the looped piece of vine. 
"Yeah, that can be the head," agreed Wren. 
"He can be looking that way," said Emma. 
"Or that way," said Billie. 
This was a great collaborative project with lots of opportunity for problem-solving and creative thinking. I particularly like the way the girls worked as a team and shared their ideas. 
Lots of other children were interested as the project gained momentum and the scarecrow took shape. Sophie even offered her umbrella. 
The Spider and the Fly
I saved a fly from a spider-web in the gorse bush. We were at the peninsula.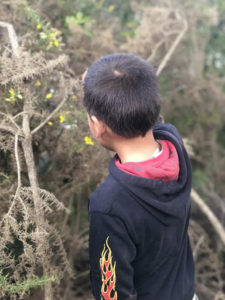 – Rickyriki Riki-Kereopa, Year 3, E5
Year 4-6
Chalk Play Leads to Writing
In I2, we decided to get outside and create some chalk art, creating either animals or aliens – sometimes both. One character sparked particular interest and led to two students collaboratively creating a chapter book based on his story. 
Bob Jr.
One Day at Area 51 a young alien was born. His name was Bob Jr.  Today, as we speak Bob, is five years old in Alien years. Bob longs to fly again in his spaceship but he is forbidden to.
Since his birth, Bob has been locked up in Area 51. But he knows he doesn't feel right. He wants to be free. That night he lays wide awake in his bed. Sargeant Emily is about to go off duty for the night. As she walks out he hears a small clink. Bob gets up and walks to the cell bars. He sees a small piece of metal. 
"Oh, it's one of Sargent Emily's bobby pins," he whispered. He crouches down and stretches his arm as far as he can. He just reaches it. With the bobby pin in his hand, Bob dreams of travelling through galaxies again.
– Koha Armstrong and Samantha Waitere, Y6, I2
A Letter from the Prime Minister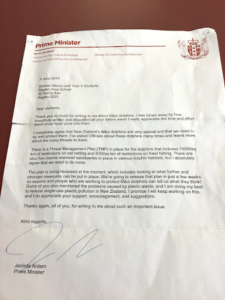 Maui Dolphins/Popoto are unique to the West Coast of New Zealand. In Term One I supported Maui Dolphin's day by writing to persuade the Prime Minister to ban set nets. We also asked her to protect and save our precious taonga from extinction. We were surprised when she finally wrote back in Term 2. We were so thrilled to hear that she is implementing a Threat Management Plan to protect them. We hope all New Zealanders look after and protect Aotearoa's treasure. Call 08004Maui.  Kaya Le Gouais Borgoo, Year 4, I1
Luan's Cooking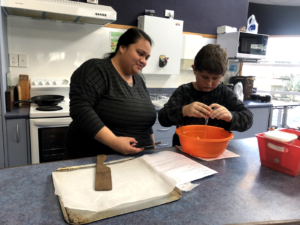 Me and Whaea Kayla made Jam drops. The ingredients we used were egg, flour, sugar, butter and jam. We used a bowl, spoon and then the oven to bake the cookies. My favourite part was listening to YouTube whilst the Jam Drops were in baking. When they were finished I shared the Drops with my classmates and kept some for my mum. I ate one and was proud of my cooking as they tasted good. Luan Work, Year 5, E1
Year 7-10
Team Challenges in Year 9 and 10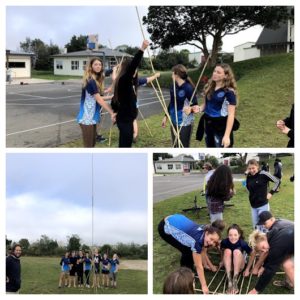 Some images from part of our Year 9 and 10 team-building challenges. Students participated in a range of fun and challenging activities, including mountain biking, stretcher building, and who could construct the highest tower. These activities are part of a range of activities aimed at fostering Whanaungatanga throughout Year 9 and 10.
Year 11-13
Senior Drama Trip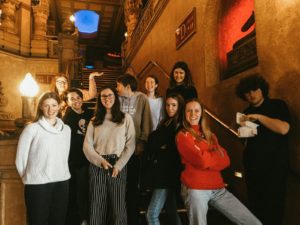 Our senior drama students adventured up to Auckland to see New Zealand Devising company – Massive company perform their original piece 'Like a River' at the Basement theatre last week. 
The Night Circus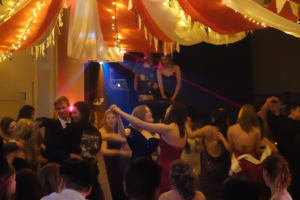 The Raglan Area School Ball 2018 was held on Saturday, 29th June, capturing the theme of 'The Night Circus' where the senior students of the school and other youth in the Raglan community enjoyed a magical night of dance, great food, and celebration.
This year we had an awesome group of seniors who wanted to create an extra special night for our senior students. 
As the students in charge (Charlie Irvin and Grace Mindoro) having to plan such a huge event at times was challenging, however, we have learnt valuable skills which will benefit us in our future endeavours. Also having that extra support from our leadership team; Joel, Adi, Aaliyah, Sequoia, Zasha, Sven, Lily, Ryan, Suso and Mason was greatly appreciated, to pull off an amazing night for our senior students. 
We are grateful to our amazing community for their continuous support for us rangatahi helping to ensure we had an epic night. Special thanks to Raglan Flower Buds (now Raglan Floral Co) and Ulos Kitchen. Big ups to all the teachers that went that extra mile either working behind the scenes, helping out on the night to help make it as successful as it was. 
Finally, we would like to say a special thank you to Whaea Lisa Thompson, Whaea Naomi, Matua Glenn, Whaea Louisa, Matua Dave, Whaea Cindy, Matua Te Whaiwhaia, Matua Dean, and Matua Hans for going above and beyond to help us to ensure our night was a special night to remember forever.  RAS 2019 Ball Committee
Extra-Curricular
Magical Science in Science Club!
These pictures show some of our tamariki at Science Club moving water from one cup to another using a piece of string. Through experimentation and perseverance, they learned to position their fingers in just the right spots and to stretch the string tight. Further exploration went into investigating just how long the piece of string could be – from one side of the room to the other!