Keeping our Rūmaki Reo Whanau Informed
In this section you'll find all news relating to our Rūmaki Reo students. If there is something that you're looking for, or you think we've missed, please let us know. You can also view all the School News.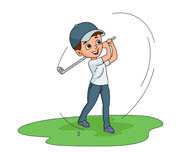 Junior Golf Coaching restarts this Thursday 25 October until December 13th from 3.30-4.30pm at the Raglan Golf Club. All gear is provided but non members will need a gold coin fee to participate. Cancellations will be rung in before 1pm on Thursdays. Enquiries to...