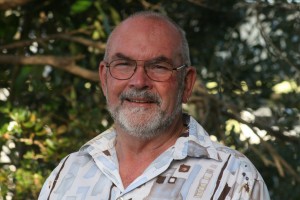 Kia ora whanau and families of Te Kura a Rohe o Whaingaroa, Raglan Area School.
Welcome all. Our Powhiri on the first day of the new term was our best attended ever. There was a very large roopu of visitors that was welcomed into the school. My count was at least 140 new students and their support whanau. That suggested that the schools roll will be up although I am reluctant to 'call it' as changes are still occurring. We do need to ensure that all students who are enrolling are attending and we must also await other schools to ask for transfers. At the present I expect we could come close to topping 500 students on the staffing roll.
You would expect that this is having an impact in classroom sizes and teaching spaces, and it is. I will be relieved to have the two new classrooms arrive and bedded in for term three. We already have stretched the year seven and eights to three classes and I would expect that the year nines will also be reviewed to reduce the class size. Bronwyn and I teach this class as a cohort and it is a large class. March the 1st is a most important day as this is the day that the Ministry of Education take as the 'confirmed roll date' and we will move from provisional staffing to full entitlement. Watch this space.
In the meantime, the classes that have re-established to the library have settled well while the planning for the junior block refurbishment becomes a reality. We are awaiting final figures and MOE approval to start.
You will see elsewhere that a parent support group is being formed and I am looking forward to participating with them in improving outcomes for our students and their whanau.
Yesterday a group of staff and senior students attended the blessing of the new seat down by the jetty built in memory of Richard and Ra. This was well attended and a moving tribute to these young lads. Saturday will be the unveiling of Richard's headstone and we pray for his whanau and friends that they might find comfort and peace.
A gentle reminder that we do now expect our students to have all of their stationery and also their PE uniforms sorted if they are in years 7-10 or in senior PE classes. If this is causing some financial distress then please contact the school as we can make arrangements to support you.
Our results for NCEA grades for 2016 will shortly be confirmed and I am delighted to see that from Level 1 to Level 3 our results have improved. I will confirm the data to you when it comes to hand.
Nga mihi
Malcolm
Can you help with any of these fundraising activities?
This year we are continuing to improve our school by offering more subjects for the students to take in the Year 7-10 area. Unfortunately there isn't enough staffing for all of these options to happen so the Year 7-10 teaching team are dedicating themselves to fundraise some money to help meet these costs.
If you are able to help at any of the following fundraisers can you please email bronwyn_haitana@raglanareaschool.nz or pop in to see me at school.
Friday 17th February – Making food for our Food Stall at the RAS Athletics Day, 10am – 2pm
Thursday 23rd February – Making hamburger orders for RAS, 12:30pm – 2pm
Friday 7th April – Running the food stall at the school disco. You can choose what time frame you are able to help.
Year 0-3 Disco                        3:30-4:30pm
Year 4-7 Disco                        5:00-6:30pm
Year 8-10 Disco                     7:00-8:30pm
Thanks
Bronwyn Haitana
Peer Support Training Camp
On the first day of school 22 Senior Students participated in the Peer Support Training camp. Held at the beautiful Korkori Centre, students learnt how to play, and run, team building games, and initiate fun discussions on topics such as: Peer Pressure, Co-operation, Communication, Bullying and Values. Over the course of Term One these fantastic senior students will become peer leaders to the Year 7 students; making connections with the Junior School, learning leadership skills and gaining 4 Level Three credits along the way.
Dave O'Loughlin
Join the Raglan Area School Parents Group
If you're a parent of a Raglan Area School student or interested in having your kids join our school then you may like to join our Raglan Area School Parents Group. We're a group of keen parents who wanted to provide a forum for parents to come together, share ideas, and put forward our views to the school.
If you're interested in joining you can join via the Facebook page: Raglan Area School Parents Group or by emailing: tswrigley@gmail.com. Our first meeting is set for Wednesday 22 February, 6-7.00pm. Please RSVP via the event on our Facebook page or by emailing tswrigley@gmail.com.
Any questions at all can also be directed to tswrigley@gmail.com.
Thanks and kind regards,
Tara Wrigley, mum of Tawhia Yr 7 and Sylvan Yr 5
A reminder re School Stationery and PE Uniforms
By now you should have all your stationery supplies sorted from Office Max.  We have limited supplies at the office, which means while we have stationery to sell, we do not have enough to fill your full stationery order, please purchase from Office Max, your full stationery order.
Raglan Junior Soccer Registration
We realise that summer has only just arrived but we need to start thinking about registering for the upcoming soccer season.
To all boys and girls, aged 5 to 13, wishing to play soccer this year. Registration opens 20th February and closes 2 weeks later on the 3rd March. Please register within this timeframe. You can enroll online at www.raglanjuniorsoccer.co.nz just follow the instructions.
For any further details/help you may contact Aaron on 8250234 or Luca on 8250096. Look forward to seeing familiar, and new, faces for the 2017 Soccer season
From the RJS Committee
Sports News
The following sports are available to seniors in Term 1.  We need coaches and managers for some sports throughout the year, so if you are keen to help out we can support you. Contact Sam via email or phone:  sport_coordinator@raglanarea.school.nz  p. 021 051 0911.
Waka Ama
Trainings:  Twice a week, days to be confirmed. Event:  Waikato Secondary School Sprint Championships. Date:  11 March 2017. Venue:  Lake Ngaroto, Te Awamutu. Cost:  $10 per individual + travel costs
Athletics
School Senior Athletics Day:  Friday 17 Feb, successful students will then go on to represent the school at the King Country / North Waikato Athletics Comp.  Date:  9 March 2017. Venue:  Te Awamutu. Cost:  Travel only
Tennis
Trainings:  To be confirmed
Events:
National Secondary Schools Teams (Girls/Boys/Mixed) – 24 Feb 2017
Regional play-off will be held on 3rd March, 2017 at the Waikato Tennis Centre. If more than two teams are nominated in one category from one area, a play-off will be organised at a local venue on Friday 24th February 2017. Entries close Monday 20th February.
Waikato Secondary Schools After School Comp (Singles/Pairs)
Wednesdays, starting 1 March 2017
Cost:  $30 per team
Venue:  Held at schools
Waikato Thames Valley Secondary School Tennis Championships
Date: 14th March 2017
Venue: Waikato Tennis Centre, 30 Old Farm Road, Hamilton
THREE SECTIONS  – Players must be year 9 & above
Junior Section: For players 14 & under by 31/03/17
Intermediate Section: For players 16 & under by 31/03/17
Senior Section: For players 18 & under by 31/03/17
Entries are limited to 4 players per school in the Singles, and 3 pairs per school.
Netball
Provided through the Raglan Netball Club. Date:  Muster is on for all players 10am on both 12 Feb 2017 & 18 Feb 2017.  Please attend one muster.
Venue:  Netball Courts at the Raglan Rugby Club
Ripper Rugby Sevens – Girls
Taking interest at this stage for an interclass comp.
Swimming
Trainings:  To be confirmed. Event:  Waikato Secondary Schools Swimming Championships. Date:  11 April 2017. Venue:  Te Awamutu Events Centre
Cost:  $7 per person + travel
Skateboarding – Juniors and Seniors
Taking interest at this stage for training beginner level & up, boys & girls, to represent the school in events in Term 3.  You don't have to be an amazing skater for this as it's about learning and improving throughout the year.  However, for competent skaters there is the option to compete.
Whangamata Multisport Challenge
Date:   Saturday the 18th of March 2017
The race consists of an 8km paddle (sup, kayak or waka), 9km trail run and 23km mtb. It is an achievable challenge for secondary school students, particularly if they do it as a team.
All school students get half price entry to keep it affordable and to encourage them to get involved, get fit and challenge themselves.
Schools who put in 2 or more entries (team or individual) will receive a further 10% off.
Full race details and entry are online at www.whangamataevents.co.nz/multisport
Please let me know asap if you are interested in any of the sports offered or would like more information.  My details are below.
Other Sports News
The following sports are available to seniors in Term 1.   We are needing coaches and managers for some sport throughout the year, so if you are keen to help out we can support you.  Contact Sam sport_coordinator@raglanarea.school.nz  p. 021 051 0911.

Basketball  3X3
www.basketball.org.nz/3×3
Trainings:  To be confirmed
Event: Burger King 3 X 3 Quest Tour
Date:  18 March 2017
Venue:  Garden Place, Hamilton
Mountain Biking
Trainings: To be confirmed
Event:  WBOP Secondary Schools Mountain Bike Championships – Cross Country
Date:  12 April 2017
Venue:  Te Miro Mountain Bike Park
Cost:  $30 per rider
Ki-o-rahi
Trainings:  To be confirmed
Events:
North Waikato Ki-o-rahi Module
Date:  Wednesdays, starting 22 Feb
Venue:  Raglan Area School / Nga Taiatea Wharekura
Cost: Travel only
Waikato Secondary Schools Ki-o-rahi Tournament
Date:  16 March 2017
Venue:  Pio Pio College
Cost:  Travel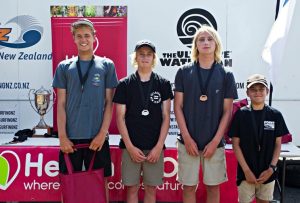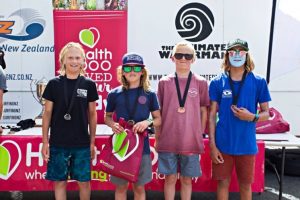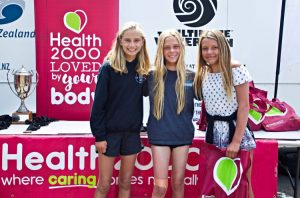 Surfing News
Well done to our students who represented Point Board Riders at the 2017 National Surfing Championships at Piha in January.  Massive congrats to Brie Bennett who won
the U14 Girls Division, and to Kora Cooper who took out the U14 Boys Division and Jayden Willoughby who took 2nd place and to Josef Jungwirth who placed 4th in the U16 Boys Division.  Raglan won the most events across the board, so that shows the talent that's coming out of these waters.  Awe
some work team!
You guys are an inspiration, best of luck to you all for the The Billabong Grom Series.  We look forward to hearing all about your experience and following your progress.
Mountain Biking News
As most of you will be aware Raglan has a new mountain bike trail 'Te Ara Kakariki'.  We think this is a great opportunity to introduce students to mountain biking and support those students that are already participating.   We are wanting to start a school mountain bike club and head out to the track once or twice a week depending on numbers.  At this stage we have helmets and are working on funding to get 10 mountain bikes to support the kaupapa.  If students have a mountain bike or can borrow a mountain bike for trail days, they are welcome to join the club and we'll get the ball rolling.  Please register your interest with me by email, phone or in person.  I will send out a notification to meet up about this next week.
Sam Cowley
sport_coordinator@raglanarea.school.nz
phone or text:  0210510911
Available in the staff workroom Mondays, Wednesdays & Fridays